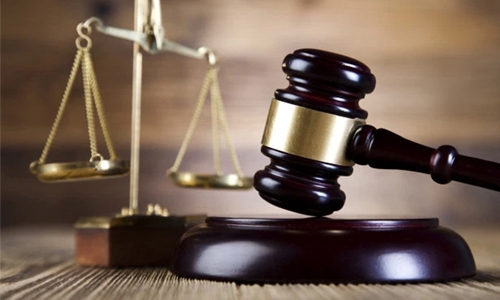 Customs officer 'who tried to smuggle narcotics' faces trial
A customs officer is facing trial before the court for attempting to smuggle drugs into the Kingdom. The Psychiatric Hospital's report uncovered that the 51-year-old defendant accused of smuggling drugs was mentally fit at the time he committed the crime.
However, it also revealed that he is currently suffering from a mental depression and already has a file in the Psychiatric Hospital. Court files showed that the defendant was arrested while trying to smuggle various types of illicit drugs into the Kingdom. He tried to hide them inside eight boxes.
The defendant was serving as a customs officer and he tried to misuse the authorities given to him, according to Prosecutors. His attempt came to light after a driver serving in the customs doubted what was inside the boxes while he was told they consisted of clothes imported from a GCC country, they added. "There was a foul smell coming from the boxes and it wasn't like there were clothes inside. I informed my manager and we directly examined the boxes.
Later we discovered that there were drugs inside the boxes," the driver told Prosecutors. The defendant was summoned for questioning because he gave the green light to the boxes after examining them. "I found eight boxes together. Only one of them was opened and the rest tightly closed. This is why I examined only one and there were clothes inside," he told Prosecutors.
Further investigations revealed that the shipment was registered under the company of the defendant's brother, aged 48 years. He was summoned too and he later confessed that the company had already shutdown and is no longer functional.
It was found later that the pair had phone conversations and texts messages confirming that they were involved in smuggling illegal shipments into the Kingdom and the brother was already receiving bribes to ease the entrance of the shipments, while the customs officer, the first defendant, took advantage of his role to allow the cargos inside the country.
Both men were put on trial with the 51-year-old man accused of misconduct and forgery, while his brother was charged with encouraging a public officer to break the rules and smuggle illegal shipments into the Kingdom.