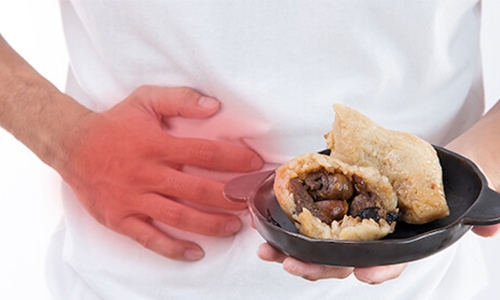 27 undergo treatment after 'suffering food-poisoning'
Twenty-seven people were admitted to hospitals after suffering food-poisoning in Muharraq, the Health Ministry said yesterday. "Those affected had consumed food served at a religious ceremony held in Muharraq." The ministry said they were admitted to King Hamad University Hospital and Muharraq Health Centre. A probe has been launched as to what led to food-poisoning. The affected include a fiveyear-old boy as well as a 74-yearold man, it is learnt.
The ministry said that they showed symptoms of food-poisoning, which include severe stomach pain, vomiting, diarrhoea and headache. Meanwhile, the Public Relations Department at King Hamad University Hospital revealed that majority of the patients have been discharged while six are still under observation.
The ministry has referred the case to Public Prosecution, which will launch a probe. It urged eateries and cafeterias to exercise caution while preparing and serving food items to customers. It also warned that eateries, cafeterias and restaurants that violate rules and regulatory norms will face tough action.
The ministry called on citizens and residents to follow the necessary steps and health guidelines related to food safety during the events and forums where food is served. Food-poisoning is a direct result of flouting rules of hygiene, poor storage, and preservation of food, especially perishable. Food control officials have been warning of the possibility of poisoning during the summer season, due to high temperatures.
Last year 87 male and female students and three teachers suffered food-poisoning after consuming food served at a school in the Kingdom. Subsequently, the school was warned by the Education Ministry, which said Article 28 of Decree 25 of 1998 would be inflicted on the administration of the school in case such violations that risk students' safety are repeated.