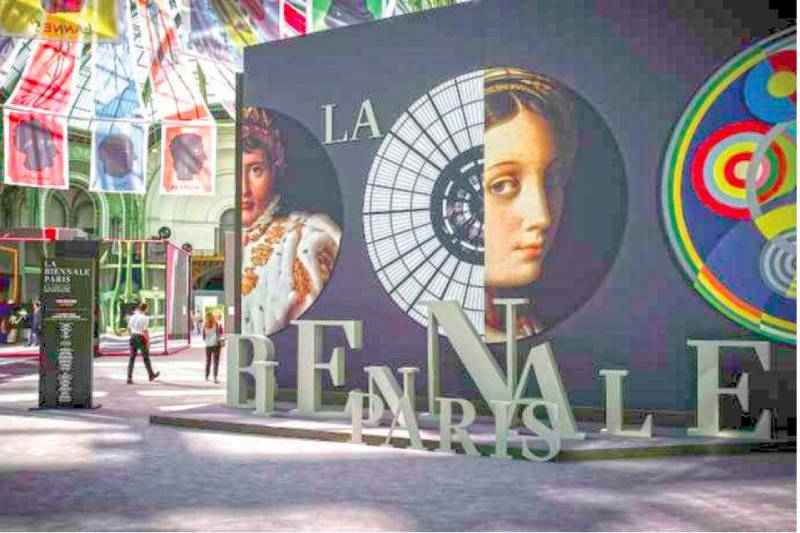 Bahrain Pavilion honoured at La Biennale Paris 2019
Bahrain has been chosen as the guest of honor at La Biennale Paris 2019. They will be taking on board a major Pavilion dedicated not only to contemporary art but also to crafts from this Gulf country, Artlyst reported.
The pavilion will offer a panorama of Bahraini Art, design and crafts in their many forms. Art Bahrain Across Borders Kaneka Subberwal along with Mathias Ary Jan, President of SNA will present under the nave of the Grand Palais more than forty works by twenty-one Bahraini artists at the Bahrain Pavilion.
The Kingdom is this year's 'invited country' at the 60-year old art festival, which takes place from September 13 to 17. The pavilion was designed by Nathalie Crinière. The 364 square-meter ArtBAB Pavilion will be the largest at the show. It will also be the first time that traditional Bahraini artisans are part of the Kingdom's art delegation at an international show of this stature.
The Bahrain Room exhibits include two wall art installations and collectible furniture pieces highlighting the traditional handicraft techniques of Bahrain. The exhibition is curated by noted art critic Pascale Le Thorel and artist/curator Amal Khalaf, both influential and knowledgeable within the global art world.
The Bahrain Pavilion at La Biennale aims to strengthen creative links between France and Bahrain, promoting cross-cultural dialogue. Celebrating Bahrain's rich history as one of the oldest cultures in the Middle East, the pavilion serves to introduce art collectors and enthusiasts to Bahrain's artists and artisanal craftsmen, the report said.