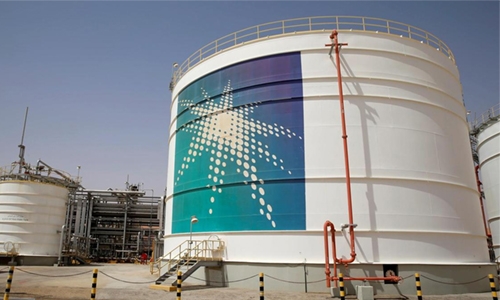 Terror attack on Aramco plant condemned
Bahrain yesterday condemned the terrorist attack on Shayba natural gas plant and oil refinery in Saudi Arabia by the Iranian-backed Houthi militias in Yemen. The Foreign Ministry denounced the cowardly terrorist act which aims at destabilising security and posing a grave danger to the world energy supply.
It affirmed Bahrain's unwavering support to Saudi Arabia to maintain its security and protect its interests, vowing full solidarity and backing its efforts to eradicate terrorist acts of all forms. It called for serious and strict measures to put an end to these terrorist acts and attacks and confront those who support and finance them. The Saudi energy minister Khalid Al Falih yesterday confirmed that a drone strike hit the Shaybah natural gas liquefaction facility causing a small fire on Saturday.
In a statement condemning the attack, Falih said there had been "no injuries" and that the fire had been put out after the several drones were fired at the plant. "This cowardly attack once again highlights the importance of the international community's response to all terrorist agents who carry out such acts of sabotage, including the Iran backed Houthi militias," Falih said in the statement. The Houthis later claimed responsibility for the attack.
"Saudi Aramco's response team controlled a limited fire this morning at the Shaybah NGL facility," a statement released on the oil giant's website read. "There were no injuries and no interruptions to Saudi Aramco's oil operations. We will provide further details as they become available." The Houthis have carried out a number of attacks on Saudi Arabia in recent weeks and months, targeting residential areas and airports.