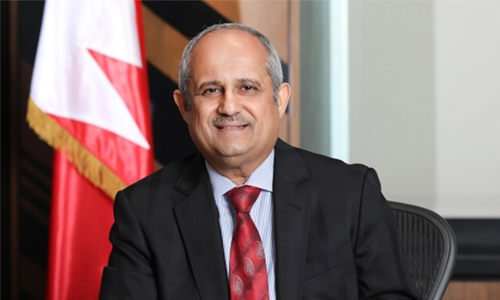 Tamkeen will be the strategic partner of a key business development forum to be held in the Kingdom. Pro Act International Consultancy, Bahrain and United Gulf Industrial Consortia, Kingdom of Saudi Arabia are organising the First Business Development Forum and Expo (BDFEX-2019) "Trends and opportunities in Healthcare Industry", in strategic partnership with Tamkeen Labour Fund.
The event, being held on 23rd-24th October, under the patronage of Lieutenant General Dr Sheikh Mohammed bin Abdullah Al Khalifa, Chairman of the Supreme Council of Health, deals with attracting international and regional corporations, SME's investors and entrepreneurs to explore new business opportunities and investments to maximise the local content of manufacturing and services in GCC region.
Tamkeen's Chief Executive Dr Ebrahim Mohammed Janahi said "with Tamkeen's main purpose to promote and sustain diversity in key sectors of the economy and promote opportunities for growth and productivity, we're pleased to be the strategic partner for this forum."
Dr Janahi confirmed that this agreement is part of Tamkeen's objectives towards supporting the private sector's institutions and offering promising opportunities for diversification of our key economic sectors as well as increasing productivity in line with Bahrain's Economic Vision 2030.