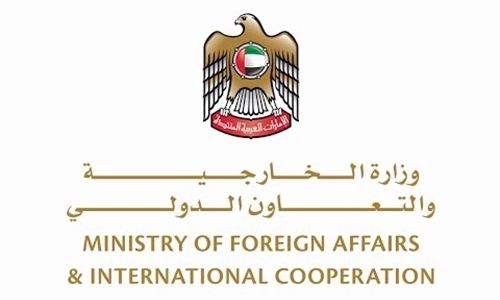 Bahrain welcomes Saudi invitation
The Kingdom has welcomed the invitation extended by Riyadh to the Yemeni Government and all parties involved in the clashes that broke out in Aden to hold an urgent meeting in Saudi Arabia. The invitation is an important step towards reaching a peaceful solution as it adopts the approach of dialogue and de-escalation.
In another development, Saudi Arabia's King Salman met with Abu Dhabi Crown Prince Shaikh Mohammed bin Zayed on Monday to discuss regional issues, particularly the situation in Yemen, state-run Saudi TV said. The meeting, in the region of Makkah, came after the Arab coalition intervened in Aden on Sunday in support of the Yemeni government after southern separatists effectively took over the port city, fracturing the alliance that had been battling the Iranbacked Houthi militia.
Speaking after the meeting Shaikh Mohammed bin Zayed said dialogue was "the only way to resolve differences between Yemenis." In a statement carried by the Emirates' official WAM news agency, the crown prince during his brief visit backed a Saudi call for an urgent meeting between the warring parties, saying it "embodies the common concern for Yemen's stability."
Sheikh Mohammed also urged Yemeni factions to "seize this opportunity, and carry out talks to reach a consensus that is in the best interest of Yemen and its people."