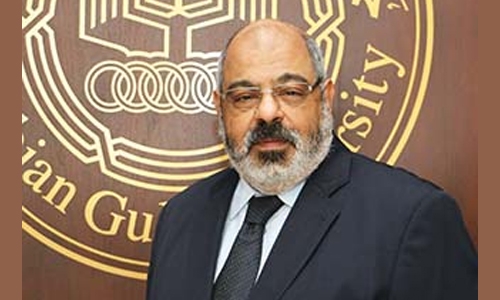 AGU professor calls for reconsideration of Ibn Khaldun's theories
Urban Planning Professor at the Arabian Gulf University (AGU) Dr. Ahmed El Kholei recently stated that the thesis presented by leading Arab historian and philosopher Ibn Khaldun around six centuries ago are considered as an advanced vision in urban planning as they are based on cultural specificities of Arab and Islamic societies.
Dr. El Kholei mentioned this in a scholarly article he prepared and was published by the International Journal of Urban and Regional Research. He highlighted that innovation is not just about discovering something new, but it may also be a re-use of what exists. "This article paper attempts to re-understand Ibn Khaldun's treatises in the field of urban science because it is based on the cultural specificities of Arab and Islamic societies, contrary to the proposals of the United Nations and the World Bank; which considers a general formula for all peoples.
Ibn Khaldun's views did not receive the appropriate appreciation due to the weakness of the Western translations, which dealt with his ideas and extracted many of their vocabulary from their context," he explained. Dr. El Kholei recommended in his scholarly article to adopt the theories of Ibn Khaldun as a foundation to develop and implement urban plans and to support the development of a sense of citizenship, with a view to achieve sustainable urban development.