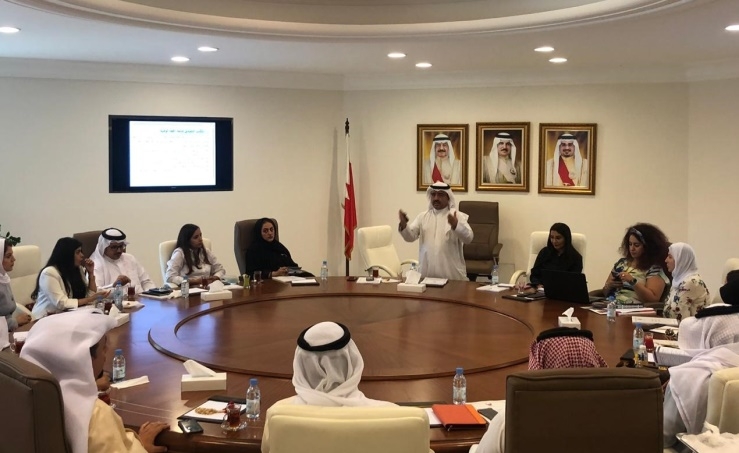 NCC's support to 'Bahrainina' Plan implementation stressed
The National Communication Centre (NCC) yesterday held a regular meeting of the Government Communication Network in the presence of representatives of ministries and government entities. The meeting discussed the government communication plan for the next phase, as well as unifying efforts to promoting outputs of the national plan for the consolidation of national affiliation and values of citizenship "Bahrainina".
It also discussed enhancing partnerships and co-operation between the NCC and other government bodies for establishing coordination and determining communication priorities, in addition to unifying the government's media discourse through an effective communication system. NCC Executive Director Ahmed bin Mohammed Al Manna'i highlighted resolve to support the Government Communication Network to serve the set goals and to ensure bringing out government initiatives and development plans. Al Manna'i said the NCC, in line with the directives of Information Minister Ali Al Romaihi, would be a supporter of the implementation of goals of Bahrainina Plan.
Member of Bahrainina Plan's Executive Office, Yusuf Mohammed, gave a presentation of the national plan and stages of implementations.