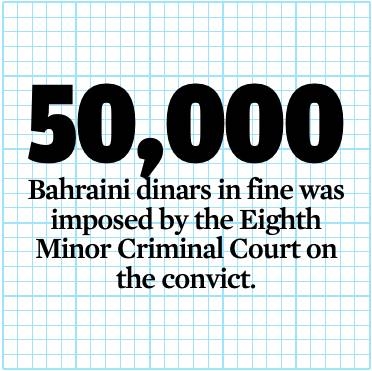 Asian sentenced for using 'free call device'
An Asian caused BD65,000 in losses to a telecommunication company in the Kingdom in a space of seven hours after he used a special device to make free calls.
This was unveiled in the court yesterday, as the case was reviewed by the Eighth Minor Criminal Court. The defendant was earlier accused by the Public Prosecution of using fraudulent means, with the assistance of another unknown accomplice, to avoid paying the commissions paid by other telecommunications companies to the service provider here (the plaintiff ), as part of international telecommunication protocol agreements.
According to court files, the defendant used a "Boxing SIM" device and seven postpaid SIM cards of the company to divert incoming and outgoing international calls made through the company's network in seven hours. The defendant's accomplice assisted him in purchasing the seven SIM cards, according to Prosecutors.
The court reviewed an expert's report that included an estimation of the company's losses caused by the man's unlawful action. The report mentioned that the company lost around BD65,000 in seven hours because of the man's fraudulent operation.