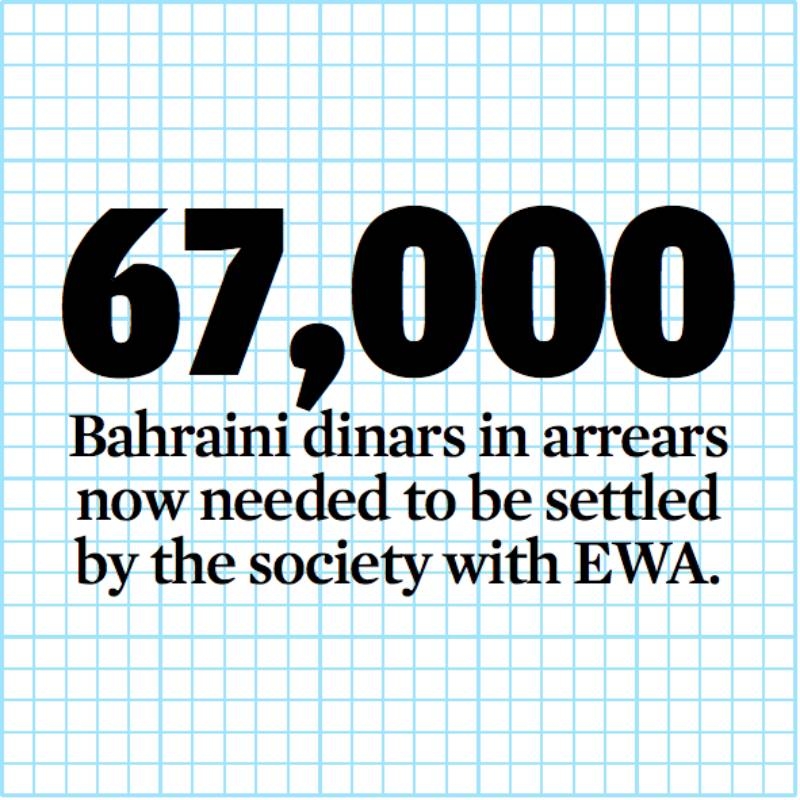 Civil society faces legal action 'over unpaid power, water bills'
A civil society that offers services to retirees in Bahrain is now facing legal action for not paying its electricity and water bills, which has piled up to around BD70,000, Tribune has learned. Sources confirmed that Al Hekma Retired Society, located in Buhair-Riffa, owes the Electricity and Water Authority (EWA) arrears of BD67,000 in unpaid electricity and water bills issued between the years 2008 and 2014.
The matter has been referred to the courts as the society's administration pleaded that the accumulated amount is a result of a misunderstanding and that the society did not deliberately ignore the bills. According to the sources, the society's administration was promised to be exempted from paying for the supply of electricity and water services, as per correspondence with the concerned authorities before the establishment of the society's current headquarters back in 2008.
Apparently, the issue came as a result of an unintentional mistake as informed by the sources, who explained that the society's electricity meter was fixed inside the governmental electricity control room that is placed within the society's premises. The meter, which was allegedly not acknowledged by the society as it believed that it was exempted from paying for the services, has been adding units as the society consumed water and electricity during the last six years.