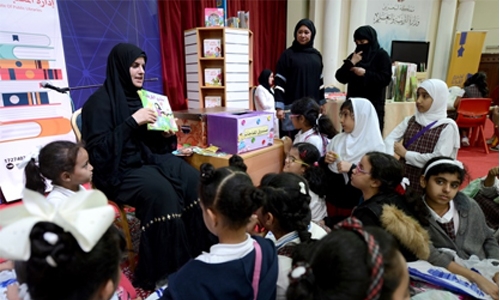 Arab reading challenge book fair begins
Opening up a whole new world of knowledge, Education Minister Majed Al Naimi opened the "Arab Reading Challenge" book fair seeking to inculcate the love of reading in the hearts of young people. "This fair is part of the efforts exerted by the ministry to continue to achieve honourable results in the important Arab competition, initiated to encourage students in all Arab countries to pay attention to reading," the minister said.
The initiative was launched by His Highness Shaikh Mohammed bin Rashid Al Maktoum, Vice President and Prime Minister of the United Arab Emirates and Ruler of Dubai. "The Ministry is particularly keen on participating actively in such leading initiatives and educational programmes across the region and the world," Al Naimi said.
The ministry is seeking to increase the number of public and private school participants in the competition, he added. "We have succeeded over the past editions to increase the number of Bahraini students participating to more than 50,000, of whom 4,570 successfully completed all the requirements that include reading and summarising 50 books."