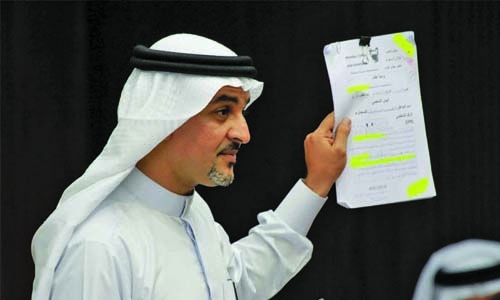 Bill seeks to impose BD400 school fees on non-Bahrainis
Manama : Parliamentarians this week will discuss a bill seeking to limit free education in the Kingdom to Bahraini and GCC citizens.
If approved, the bill, proposed by MP Jalal Kadhim in 2015, will impose a BD400 annual fee for non-Bahraini students.
The current law stipulates that "fundamental (primary and intermediate) and secondary education should be free for all in public schools in the Kingdom.
The proposal also calls for exempting students of countries that do not charge Bahraini students for receiving educational services.
This comes as the Services Committee in the Council of Representatives issued a report on the bill for the second time in one year, following a disagreement between MPs and Education Ministry on the bill last March.
The proposed tabled by the MP calls for amending Article 7 of the existing Law 27 of the year 2005 with respect to educational services in the Kingdom.
Education Ministry, after obtaining the Cabinet's approval, has called for granting Education Minister the authority to issue regulations and decisions necessary to determine the fees for non-Bahraini students and identify cases to be exempt from it.
The National Institution for Human Rights (NIHR) suggested the formation of a specialised panel in the ministry to verify exemption requests.
MPs are expected to discuss and vote on the bill, in the presence of Education Ministry officials, during the regular weekly meeting of the House of Representatives on Tuesday.