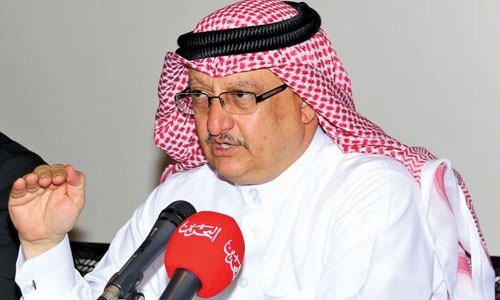 Bahrain to host first Baby Games
Manama : The Kingdom of Bahrain is gearing up to host the Kingdom's first-ever Baby Games in April, the Bahrain Olympic Committee (BOC) announced yesterday.
The First Bahrain Baby Games is organized by the BOC, with kindergartens from all around the nation expecting to engage in a number of sports activities at Isa Sports Complex in Riffa.
This event will feature five different sports – athletics, gymnastics, football, basketball and weightlifting, and targets 2 to 4 years children in an attempt to create an awareness among youngsters to practice sports exercises, and promote the Olympic principles and values at a young age.
The athletics programme includes a medley relay (4 years), hurdles toddle (3 years) and 15m freestyle race (2 years), while other parts of the programme include freestyle moves contests for gymnastics, a football free-kick, free throws basketball competition, and a weightlifting show.
A preparatory meeting, staged at the National Stadium's conference Hall, saw Supreme Council for Youth and Sports deputy general secretary and Bahrain Olympic Committee general secretary Abdulrahman Askar, along with BOC projects manager Lounes Madene, other committee officials and representatives of kindergartens, present their initial thoughts and suggestions on the event.