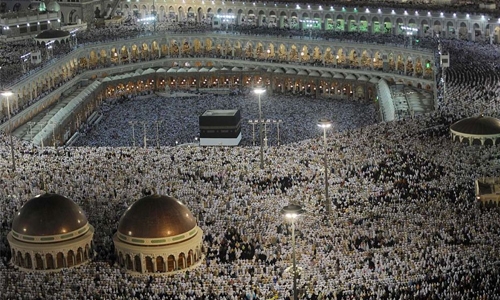 All Bahraini pilgrims safe: General Consul
Manama : Bahrain's Consul General in Jeddah, Ibrahim Mohammed Al-Meslimani, said all Bahraini pilgrims in Makkah were safe, stressing they performed Haj in security and with ease.
He stressed the consulate's keenness to provide all the necessary facilities for the smooth return of all pilgrims.
He noted that the members of the Consulate General were present at King Abdulaziz International Airport in Jeddah to ensure the return of pilgrims to their homeland after completing Haj rituals.
He also advised those who are departing for Bahrain by air or land to call the consular office on 00966509757713 in case of any problem or difficulty during the completion of the return procedures.
Al-Meslimani praised the arrangements made by the government of the Custodian of the Two Holy Mosques, King Salman Bin Abdulaziz Al Saud to facilitate the performance of Haj for all Muslims.
He stressed that the Saudi authorities have been able to provide full services to their guests and proved the constant keenness of Saudi Arabia to offer the best services in the most successful way.
He thanked the Saudi government for the great efforts exerted to assist all pilgrims, wishing for further successes and blessings in the future and praying to God to protect the Kingdom of Saudi Arabia, the King, government and people as assets for the Arab and Islamic nations.