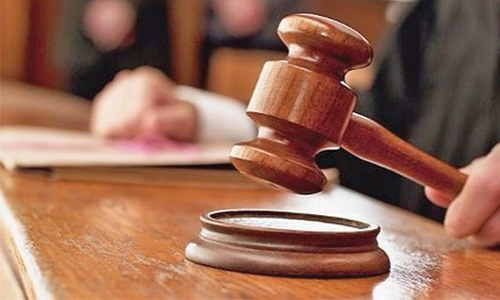 Manpower agents prosecuted in Bahrain
Manama : More than 800 passports belonging to Asian labourers were illegally kept at a manpower agency, it was revealed in court yesterday.
This was exposed while two Bahraini recruitment agency owners were prosecuted before the First High Criminal Court yesterday over the submission of fake formal documents to an official authority and the misuse of information technology.
The case was discovered when Industry, Commerce and Tourism Ministry lodged a complaint to the Public Prosecution against the defendants for submitting fake official documents through its online portal "Sijilat".
When the company was inspected by the police as per the prosecution's order, a total of 822 passports and 135 ID cards were found.
Further investigations showed that the labourers were recruited through 49 fake Commercial Registrations (CR)s.
"The defendant has a history of fraud cases in his criminal record. It has been proved that his sister-in-law, who worked with him in the same office, is his accomplice in this case," court files revealed.
The files also showed that the defendants had defrauded a Bahraini woman by issuing 28 CRs for fake companies using her name and password, while informing her that they only issued one CR for a construction company and paid her BD300 monthly rent for it.
After issuing the fake CRs, the suspects sold Residency Permits (RP or visa) for BD1, 500 each. This means that they at least made BD1, 233, 000 out of the fraud.
The judges ordered to detain the defendants while further investigations are being carried out, and set the date of the next hearing to be on October 10.