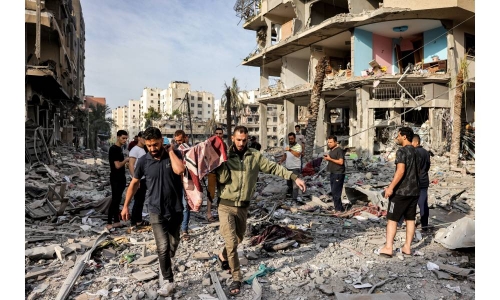 Israeli strike kills 41 members from one family in Gaza
AFP | Gaza
The Daily Tribune – www.newsofbahrain.com
The Hamas health ministry yesterday said 41 members of one family were killed in an Israeli strike on their home in Gaza City.
The ministry released a list of names of 41 members of the Malka family it said were killed by the strike at dawn in the city's Zeytoun district.
Fierce fighting between Israeli troops and Palestinian militants occurred in the neighbourhood in the morning. Around 13,000 people have been killed since hostilities began on October 7, officials in Gaza have said.
More than 5,500 children were among the dead, alongside 3,500 women, with 30,000 more people wounded.