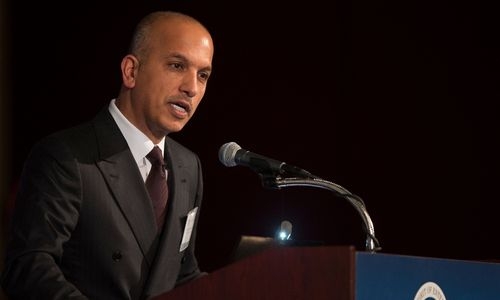 Former Qatar finance minister charged with bribery, corruption
AFP | Doha
The Daily Tribune – www.newsofbahrain.com
Qatari prosecutors have charged former finance minister Ali Sharif Al-Emadi with bribery, money laundering and a range of corruption charges, the state news agency said yesterday.
Al-Emadi, 54, was arrested in May 2021 when he was one of the most influential business executives in the Middle East.
He will face trial with other defendants, Qatar News Agency reported.
The former minister has been charged with "bribery, appropriation of public money, abuse of office, abuse of power, damage to public money and money laundering," prosecutors were quoted as saying.
Al-Emadi, who became finance minister and chairman of Qatar National Bank in 2013, has not been held in detention.
Prosecutors said the investigation had been completed "by interrogating the accused, hearing witnesses, and examining the technical reports" but gave no details on the charges, the sums involved or the identity of the other accused.
Al-Emadi rose through the ranks after joining QNB in 2005 as it became one of the most influential banking groups in the Middle East.
Diplomats with knowledge of the investigation said that scores of business people and government officials have been questioned in the case.
Just ahead of Al-Emadi's arrest, Qatar's emir, Sheikh Tamim bin Hamad Al Thani, revised the law to end immunity from prosecution for ministers.