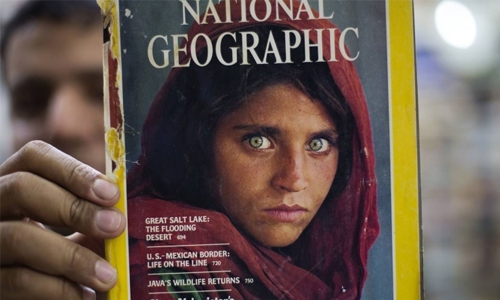 National Geographic's 'Afghan Girl' evacuated to Italy
TDT | Manama
The Daily Tribune – www.newsofbahrain.com
Sharbat Gula, the famed green-eyed "Afghan girl" featured on a cover of National Geographic magazine in 1985, has been evacuated to Italy, the government said on Thursday.
"Afghan citizen Sharbat Gula has arrived in Rome," the Presidency of the Council of Ministers, the Italian equivalent of the prime minister's office, said in a statement.
Gula was helped as part of Italy's wider evacuation programme in place for Afghan citizens and the government's plan for their reception and integration.
Gula came to public attention around the world when her photograph was published on the cover of National Geographic in June 1985. Afterwards, the photograph was widely used to publicize the plight of refugees.
The iconic image, taken by photographer Steve McCurry, earned Gula the title of the "Mona Lisa of the Afghan war."
McCurry photographed her in December 1984, when she was 12 years old and in a refugee camp. She had been living in Pakistan since the 1979 invasion of Afghanistan by the then Soviet Union.