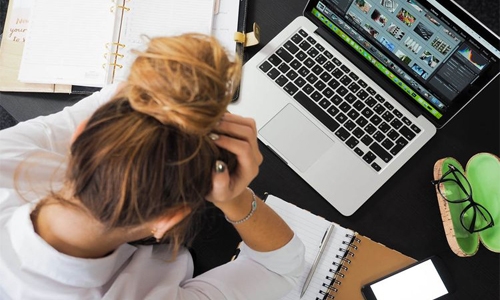 Covid trend: UAE employers cut salaries, ask staff to work from home country
Agencies | Dubai
The Daily Tribune – www.newsofbahrain.com
There is a new emerging trend in the UAE. Don't work from home (WFH) amid the Covid-19 pandemic, but work from the home country.
Of late, the UAE companies are taking this new approach, urging employees to work from their home countries at reduced salaries because of the contagion and to save costs amid these tough and uncertain times. But employees are at the loss, as they have to settle at lower salaries.
"There is an observed change in market dynamics with major companies restructuring their business models.
With many companies making staff redundant and reduce salaries, some opt for work from a home structure with reduced salaries.
As the Middle East's growing business hub, UAE encourages investment, employment and entrepreneurship, attracting new businesses and talented ex-pats, this leads to businesses experiencing increased cost pressure on labour wages, visa and documentation, office rentals and the list goes on," said Mayank Patel, Country Manager. Adecco Middle East.
"In addition, the major challenges are to hire good skilful people and to retain existing staff because if you lose them, you lose their knowledge, experience and this could be detrimental for a business.
To overcome these challenges, organisations are now resorting to a win-win situation by offering flexible work models for digitally savvy employees.
Policies such as working remotely from home country benefits employees and their families to stay closed while working remotely as well as benefit from international work experience and UAE's zero tax benefits," said Patel.
"To some extent, even recruitment and staffing firms are now opting for offshore delivery teams for talent sourcing, headhunting, virtual screening and consultation.," added Patel.
Vijay Gandhi, Regional Director at an organisational consulting firm Korn Ferry, said apart from few banks who are moving the roles to offshore locations, there is no big shift to move jobs offshore yet.
"2020 was a roller coaster of a year across all sectors and functions.
CEOs focused on five stages of the pandemic: resolve, resilience, return, reimagination and reform. As organisations focus on growth strategy, 2021 is about prioritising and planning for the reimagination and reform," added Gandhi.