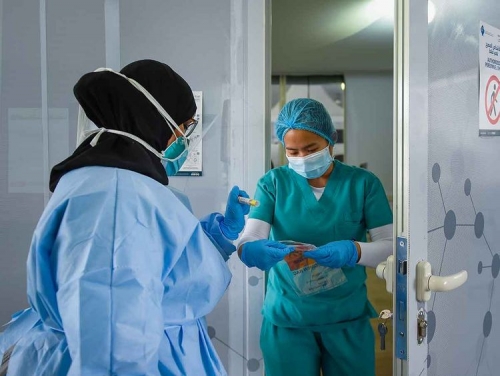 UAE reports 2 deaths, 883 new coronavirus cases
DUBAI
UAE reported 2 deaths and 883 new coronavirus cases on Wednesday. The MInistry of Health and Prevention announced the updated numbers in the afternoon.
The ministry said that 85,917 new COVID-19 tests were conducted by UAE health authorities, which resulted in the detection of the new cases and brought the total number of cases in the country to 75,981. The identified infected cases are undergoing treatment.
With the announcement of the two fatalities the death toll has gone up to 393 .
There have also been 416 cases of recovery taking the total number of recoveries in the country to 67,359.