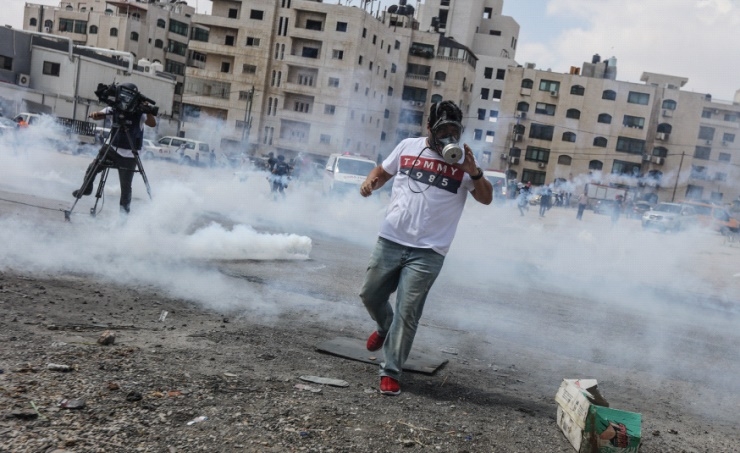 Ramallah: The Israeli occupation forces arrested today a child during clashes that broke out in Bait Rima, northwest Ramallah.
The child was arrested after being chased by the Israeli soldiers who fired tear gas canisters at the youngsters.
The Israeli soldiers went onto the roof top of some houses and raided others.