A microsuggestion for a mega problem
By Captain Mahmood Al Mahmood
Is it any surprise that a company managing car parking spaces in Bahrain has announced a profit? On a busy day, it is well-nigh impossible to find a parking slot in the streets of Bahrain. This is not because people are careless about parking their vehicles but because the government can simply not keep pace with the demand for parking spaces.
In the extreme weather conditions that we have, it is not possible to park one block away and briskly walk to our appointment in the interest of sneaking in a bit of cardio. One would arrive at their destination sweaty and sticky and make a bad impression for business.
So we all try to park as close as possible to our destination and sprint indoors. The only way to manage parking demand is to go vertical but these days parking companies are paring down the facilities to the bare mi nimum so that they no longer have brick, cement and glass buildings which are literally empty assets after office hours. I have seen movable parking slots where the cars are mounted on a track and moved upward so that one rectangle of land can serve at least five cars.
That seems a great idea for urban space with land scarcity and is already practiced in some Manama establishments. These days, micro-mobility aided transportation is the trend and Bahrain too must encourage the practice in order to decongest our urban spaces and reclaim our precious land resources. If we were to combine our regular cars to reach city centre and then shift to Segways, ebikes and electronic scooters, think of the number of parking slots we will save in the inner business areas.
One central car parking building will suffice and from there, regardless of how far it is from your office, you can zip through relatively safe roads via these micro-transportation vehicles. The need for parking spaces near office buildings will come down dramatically and we can invest that space in greening our urban areas and leisure activities. It will also bring down the pollution quotient. We will also save huge sums since we can cut back on flyovers and underpasses. That amount will exceed parking profits and go directly to public projects. A win-win all the way.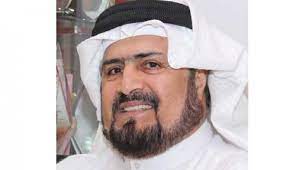 Captain Mahmood Al Mahmood is the Editor-in-Chief of The Daily Tribune and the President of the Arab-African Unity Organisation for Relief, Human Rights and Counterterrorism