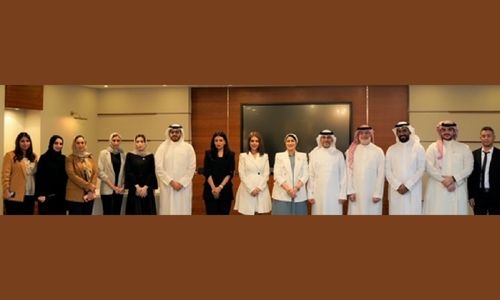 Bahrain Clear holds Private Market workshop for BCCI members
TDT | Manama
The Daily Tribune – www.newsofbahrain.com
As part of Bahrain Clear's efforts to enhance awareness on Bahrain Private Market, Bahrain Clear conducted a workshop for Bahrain Chamber of Commerce and Industry (BCCI) Members, with the attendance of 40 members.
The workshop presented the key benefits and services that Bahrain Private Market platform provides to Closed Shareholding Companies.
Attendees were introduced to the Bahrain Private Market platform and the range of services offered by the platform for Closed Shareholding Companies.
The workshop highlighted the benefits of joining the platform, as well as the process of joining Bahrain Private Market.
Chief Operating Officer of Bahrain Clear, Abdulla Abdin commented: "The Bahrain Private Market platform aims to ensure the safe keeping and visibility to the company's shareholders, thereby enhancing transparency and ensuring an efficient settlement process.
Bahrain Private market also offers Closed Shareholding companies a range of add-on services including cash dividend distributions, AGM management, eAGM, share options and auctions, and eVoting."
It is worth noting that Bahrain Clear announced the launched of Bahrain Private Market at the beginning of August 2022.