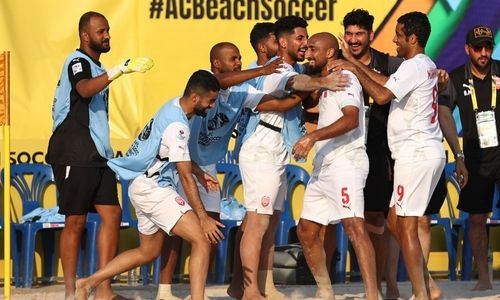 Bahrain claim thrilling, last-gasp win
TDT | Manama
The Daily Tribune – www.newsofbahrain.com
Bahrain moved one step closer yesterday to securing their berth in the quarter-finals of the 2023 AFC Beach Soccer Asian Cup, currently being held in Pattaya, Thailand.
The nationals defeated Gulf rivals Saudi Arabia 4-3 in a nail-biting encounter that was decided only in the final seconds.
Salman Al Yaqoobi, Mohammed Ashoor, Rashed Jamal and Mohammed Yacoob were all on target for the Bahrainis, who claimed their second successive win in Group A.
Al Yaqoobi opened Bahrain's account in the ninth minute of the first period, and then Ashoor doubled their advantage just moments later with a low drive past Saudi goalkeeper Alwaleed Safhi.
After a goalless second period, the Saudis began to threaten in the third and were able to equalise with conversions from Naif Yakl and Safhi, who scored from his own half.
The Saudis then took a stunning lead with a goal from Belal Bawdah in the 34th minute.
But Bahrain registered a miraculous comeback in stunning fashion.
Jamal levelled the proceedings with a header and less than a minute remaining in the game, and then, only seconds later, Yaqoob sealed the last-gasp victory with a long-range freekick.
The dramatic result earned Bahrain their second straight win in their preliminary round pool, which earned them first place on the table with one match remaining.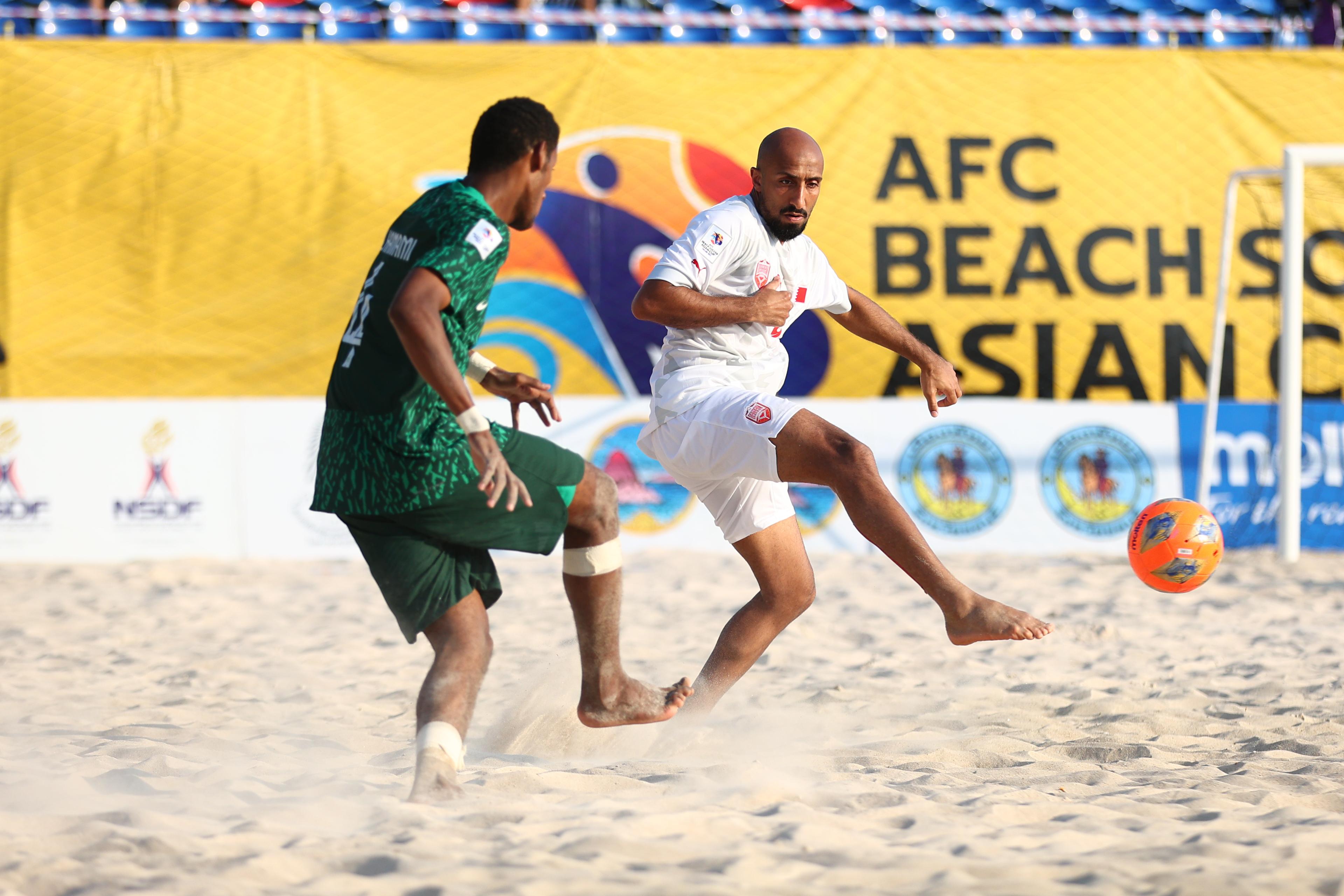 They are followed by Saudi, hosts Thailand and Afghanistan.
Bahrain are one of 16 teams competing in the continent's premier beach soccer tournament, which has been organised and is being run by the Asian Football Confederation (AFC).
It also acts as a qualification competition for the 2023 FIFA Beach Soccer World Cup, with the two finalists set to book their tickets to the global championship.
The Bahrainis return to action tomorrow when they play the Thais at 4.30pm, Bahrain time.
Bahrain must finish in the top two of their group to qualify for the knockout quarter-finals.
Bahrain are in Pattaya with a 12-member squad.
Aside from yesterday's goal-scorers, the other eight include Khalifa Ibrahim, Ahmed Abdulrasool, Abdulla Abdullatif, Mohammed Darwish, Mahran Maatouq, Hamza Al Balooshi, Hassan Ebrahim and Issa Jumaa.
Bahrain won the tournament's first edition in 2006 under head coach Gustavo Zloccowick, who is now coaching Saudi.
The Bahrainis have appeared in eight of the tournament's previous editions, including in 2006, 2007, 2009, 2011, 2013, 2015, 2017 and 2019.