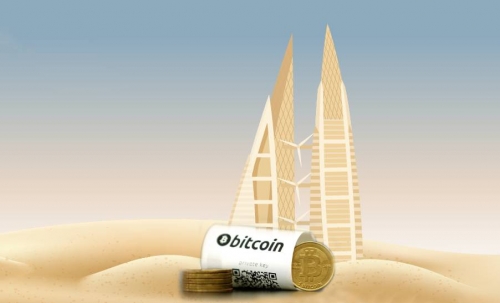 Bahrain takes bold step to test bitcoin
TDT | Manama
The Daily Tribune – www.newsofbahrain.com
The Central Bank of Bahrain has made a bold step to test bitcoin payment processing and payouts solutions in the Kingdom through OpenNode, a leading Bitcoin payments infrastructure platform servicing companies in 126 countries.
OpenNode said they are testing the solutions in CBB's regulatory sandbox - a crucial step in transforming the Kingdom's economy away from oil. The Sandbox Framework allows FinTech firms to test their ideas and solutions in the Kingdom.
During the testing phase, OpenNode said it intends to show the central bank that Bitcoin has the capacity to expand the Bahrain economy by strengthening businesses in the region. OpenNode CEO and cofounder Afnan Rahman called the agreement with the CBB "a watershed moment for the people of Bahrain, the Middle East and the Bitcoin economy as a whole."
Additionally, OpenNode stated that this is the first announcement of many that will be coming from the region. In his comments, Dalal Buhejji, Executive Director - Investment Development for Financial Services at the Bahrain Economic Development Board, said, "We are proud to have worked with the Central Bank towards establishing a strong financial services ecosystem within the Kingdom of Bahrain.
As a country, we have always been ahead of the curve in adopting Fintech solutions thanks to our regulator's flexibility and forward thinking. The CBB set up a regulatory sandbox in 2017 and enhanced it in 2021.
In 2021, Bahrain licensed the local Sharia-complaint crypto exchange Coin MENA. This year, the CBB licensed Binance to operate in the country, making Binance the first international crypto exchange to receive a license in the GCC.
It also partnered with JPMorgan Chase's crypto unit Onyx to create an instant cross-border payment solution. OpenNode is currently active in more than 160 countries, including El Salvador. The company was founded in 2018 with financing from venture capitalist Tim Draper and his Draper Capital.