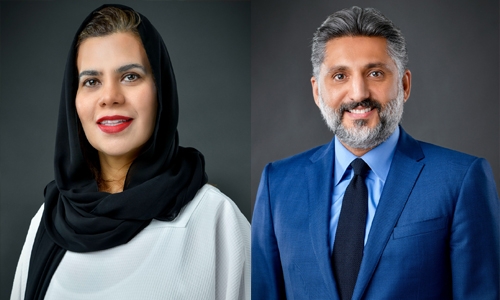 DANAT names new board, Chairman
TDT | Manama
The Daily Tribune – www.newsofbahrain.com
Bahrain Institute for Pearls and Gemstones "DANAT" announced naming new Board of Directors chaired by Yaser Abduljalil Alsharifi. New directors include Rashad Redha Faraj, Amal Ishaq Alkooheji, Yusuf Abdulrahman Fakhro, Mohamed Abdulrazaq Shirazi, Danielle Pasquarelli Algosaibi, Khaled Mohammad Mattar, Latifa Yousuf Salahuddin and Amna Ali Alarayedh.
Members, DANAT said, represent a wide range of expertise with diverse and in-depth knowledge and experience in the jewellery and gemstones sector, in addition to leadership and business skills.
Alsharifi expressed his enthusiasm to continue the journey alongside his fellow Board members and successfully steer and execute Danat's strategy to solidify its leading position in pearl testing internationally, in line with the Kingdom of Bahrain's 2030 vision. "DANAT is home to an internationally accredited group of Bahraini gemologists who use cutting-edge analytical and scientific instruments to test pearls from various origins.
DANAT's gemmologists are backed up by a research team that is constantly on the lookout for the latest methodologies to test pearls and gemstones.
We will continue to work towards strengthening DANAT's position as an international leader in pearl testing and establish Bahrain as the centre of excellence for pearl and gemstone testing," Alsharifi said. DANAT Chief Executive Officer, Noora Jamsheer, added that the executive management at DANAT is committed to translating the Board of Director's strategic vision into action through innovative initiatives and projects designed to enhance DANAT's competitiveness regionally and internationally positioning Bahrain as a leading destination for pearl testing.
Jamsheer said, "Today, DANAT is stepping into a new phase of development and growth. We will continue to provide the industry with innovative services such as pearl classification and origin determination. We will continue to introduce and adopt international standards in this field, which will undoubtedly boost consumer confidence in DANAT as the world's leading pearl testing laboratory."