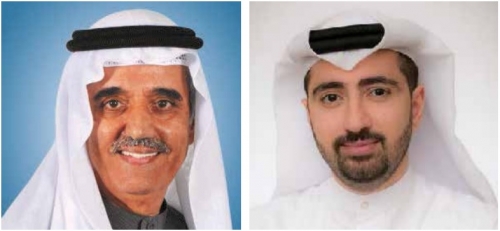 BKIC H1 profit rises 11pc
TDT | Manama
Bahrain Kuwait Insurance Company (BKIC) yesterday reported an 11 per cent increase in its first half, 2020, net profit attributable to the shareholders to BD 2.3 million, thanks to significant improvement in underwriting which the company said is it's "core business", despite the global pandemic and low oil prices.
"This is a result of the corrective underwriting measures taken during the 4th Quarter of last year and is showing its impact now. In addition, reduction of vehicles on road have also resulted to lower claims mainly during the months of April and May," Dr Abdulla Sultan, BKIC CEO said.
"We are very proud of the initiatives taken to support Bahrain's combat against Covid19 and ease the burden on the public and economy. On another front, BKIC continues to invest in digital transformation as part of the GIG Group Strategy and will keep innovating as the local market pioneers in this arena," added Dr Sultan.
Looking ahead, the Board of Directors of the company expressed confidence in the company's ability to "continue to achieve positive results for the coming periods." In the prior-year period, the company's net profit was BD 2.1 m. Earnings per share were 16 fils compared to 14 fils of the same period last year.
Total comprehensive income attributable to the shareholders remained at BD 2.0 m. The company said it achieved 11pc growth in gross premium revenue of BD 38.0 m during the first half of this year, compared to BD 34.3 m a year ago. The underwriting profits increased by 15pc, from BD 1.5 m in the first half of last year to BD 1.7 m in the first half of this year.
The net investment income decreased by 31pc, from BD 1.6 m to BD 1.1 m a year ago due to an increase in impairment provisions which amounted to BD 643 thousand as against BD 75 thousand for the same period last year.
The total assets by the end of June 2020 reached BD 241 m compared to BD 246 m as of end last year, representing a decrease of 2pc. The net technical reserves rose from BD 33.4 m at the end of the previous year to BD 36.9 m at the end of the current period.