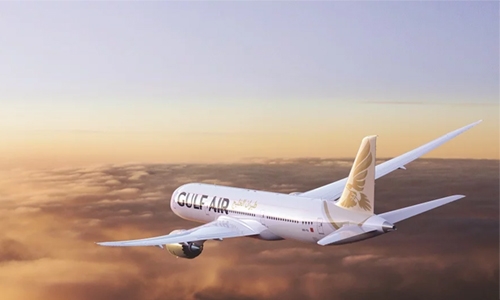 Gulf Air load factor rises, carries 3.2 million passengers in H1, 2019
Helped by higher seat load factor as well as the number of carried passengers, Gulf Air said it has achieved outstanding half-year results for the first half of 2019 comparing to the same period in 2018. The airline reported a 77.4 per cent load in seat factor and a record number of 3.2 million passengers up from 74.3pc seat load factor and 2.6 million passengers carried in the first half of 2018.
The increase was attributed to the growth of capacity and the increase of destinations, frequencies and fleet, the airline said in a statement carried on BNA. "We are extremely proud to report that the National carrier of the Kingdom of Bahrain achieved outstanding results for the first half of 2019 comparing to the same period in 2018," said the CEO of Gulf Air Krešimir Kucko.
"With greater capacity and number of seats, it was challenging to hit greater seat load factors however we managed to achieve this goal. Our passengers are proving to be more loyal and we see returning customers since the launch of our new fleet products the Boeing 787-9 Dreamliner and the Airbus 320neo," he added. Earlier in the summer, Gulf Air started operations to its new seasonal destinations Malaga in Spain and Salalah in Oman.
The summer season also witnessed strengthened frequencies in Gulf Air's network with added flights to popular destinations; with further focus on corporate and premium leisure travellers. The airline launched its boutique business model concept at the beginning of 2019 and since then it has seen positive results in various areas of the business. Moreover, the airline received its third A320neo aircraft and announced its plan to fly to Malé in the Maldives starting from October 2019, a route that will be operated by the new Airbus aircraft.
Gulf Air will receive its seventh Boeing 787-9 Dreamliner this year as the airline progresses with its fleet modernisation programme that began in 2018 and will complete in 2023. The airline plans on receiving 39 new aircraft to form a fleet comprised of Boeing 787-9 Dreamliners, Airbus A320neos and Airbus A321neos.