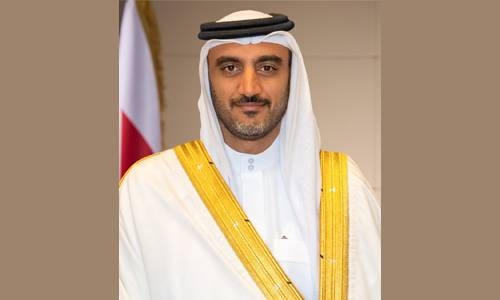 NAO report findings referred to relevant authorities
TDT | Manama
The Daily Tribune – www.newsofbahrain.com
Cabinet Affairs Minister Hamad bin Faisal Al Malki yesterday referred the National Audit Office (NAO) report findings to the relevant authorities to take appropriate action.
This is in response to the directive of His Royal Highness Prince Salman bin Hamad Al Khalifa, the Crown Prince and Prime Minister.
Al Malki said that the review process used by the government has been developed in collaboration with the NAO over several years.
He noted that the necessary measures have been taken to address the report findings outlined within the 2021-2022 NAO Report, as follows: 5 cases deemed necessary to be transferred to the Ministerial Committee for Legal and Legislative Affairs for further investigation 249 cases requiring follow-up with various government entities to be rectified.
2 cases deemed necessary to be transferred to the General Directorate of Anti-Corruption and Economic and Electronic Security to take the appropriate legal measures required.
Al Malki stressed that the new auditing methodology relies on coordination between government departments, particularly the Central Internal Audit Directorate who review and analyse findings, implement the necessary legal measures, and verify responses.
The Minister extended his appreciation to the NAO for cooperating with the government and commended NAO staff for their Cabinet Affairs Minister efforts to preserve public funds.