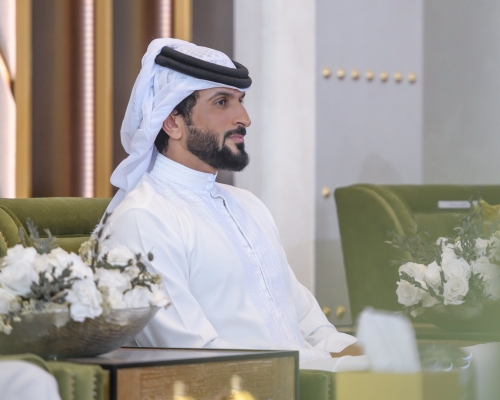 Empowering youth as future of the globe: HH Shaikh Nasser
TDT | Manama
The Daily Tribune – www.newsofbahrain.com
His Highness Shaikh Nasser bin Hamad Al Khalifa yesterday honoured the laureates of the "King Ham[1]ad Youth Empowerment Award to Achieve SDGs (Sustainable Development Goals)".
The winners are the following: First Category: Recognising Youth Contribution to Achievement of Sustainable Development Goals: "Planet" Award: Gerardo Jiménez, from Mexico, for his "ReciclApp" initiative.
"People" Award: Ally Zlatar, from Canada, for her "The Starving Artist" initiative. "Partnership" Award: Christian Jacobsson, from Finland, for the "Sustainable Venture Creation" initiative. "Peace" Award: Sarah Murray, from the US, for the "Free to Run" initiative Institutions that creating opportunities for youth participation and action: Bapco Company, Bahrain, for its "The Bapco of Tomorrow" initiative.
Second Category: The Youth Enablers category: "Technical Enabling" Award: Roma Mukherjee, USA, for the "Asante Africa Foundation" initiative. While addressing the award distribution ceremony, attended by ministers and officials, HH Shaikh Nasser expressed pride in being deputised by His Majesty King Hamad bin Isa Al Khalifa to attend the event on HM's behalf.
He said that the prestigious award reflects HM King Hamad's belief in the capabilities of the youth of the world, who have become the asset of the future of the globe. The Award has contributed to the emergence of a Bahraini and international youth force capable of setting the priorities of the world and presented creative ideas that contribute to drawing a road map for the implementation of the sustainable development goals agreed upon by all world leaders, HH Shaikh Nassed added.
He said that the Award has contributed to making the youth's voice heard worldwide, citing the statistics of the organising committee indicating that as many as 6,176 participants from 122 countries presented their own projects stemming from their own ideas.