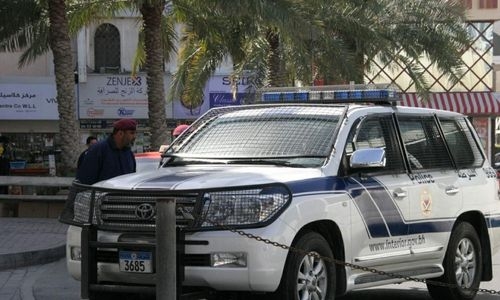 Drug mule who escaped from SMC with 60 capsules in stomach recaptured by Bahrain police
TDT | Manama
The Daily Tribune – www.newsofbahrain.com
A drug mule arrested with 60 capsules in his stomach but escaped during medical examination and recaptured after 7 hours of pursuit is on trial before the High Criminal Court. The man, Asian National, court files say, waltzed off from custody while undergoing medical examination at the Salmaniya Medical Complex. Police had arrested the suspect, who had in his stomach 60 capsules stuffed with drugs, from the Bahrain International Airport.
Customs officers, who grew suspicious of his actions, paved the way for busting the smuggling attempt. Court files say the officers spotted the man acting suspiciously during check-out procedures and immediately guided him to the red lane for detailed examination.
Customs officers, however, could not find any hidden spaces in his baggage and decided to subject him to an x-ray scanning. The medical examination revealed that the man was hiding 60 capsules in his stomach. Officers then took the suspect to the Salmaniya Medical Complex to retrieve the tablets. However, a window of opportunity opened up for the man during the examination, and he used that to his full benefit and ran off.
Warned by the man's absence, police went on full alert and started tracking the man. Cops said they quickly began the pursuit, but said it took seven hours for them to spot the suspect and return him to custody. During interrogation, police said, the man confessed to his crimes, saying that people offered him money for smuggling drugs into the Kingdom. "They offered me BD1000 to smuggle the drugs into the Kingdom of Bahrain," he told prosecutors.
The public Prosecution charged him with escaping police custody and drug smuggling. Bahrain customs have thwarted several attempts like this recently to smuggle drugs and narcotics into the Kingdom. The most common methods employed are body packing -- swallowing large volumes of drugs to hide them in the gastrointestinal tract and body pushing -- placing drug packages or paraphernalia in the rectum.
In a recent incident, cops arrested a man carrying 75 capsules stuffed with drugs in his stomach and another with 100 capsules. Both were arrested at the Bahrain International Airport and now serving their time in a Bahrain jail.
How do doctors retrieve capsules?
Experts say that if someone swallows such capsules, there is only one way for it to come out. Reportedly, most carriers also take a drug called Loperamide for diarrhoea to avoid passing the drugs during flight. To bring it out, doctors give laxatives that could make the bowel squeeze more strongly. Afterwards, some poor souls have to go through whatever passed out.