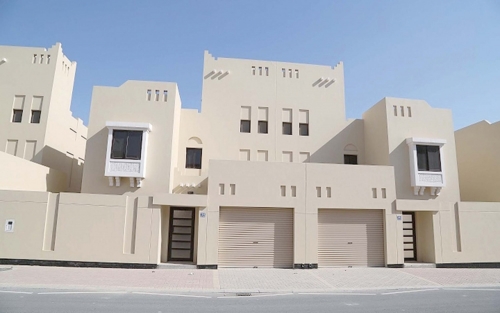 Abandoning housing unit: Court cancels usufruct, asks beneficiary to handover keys
TDT | Manama
The Daily Tribune – www.newsofbahrain.com
The High Administrative Court upheld a decision cancelling the allocation of a housing unit by the Ministry of Housing to a Bahraini man, who resides abroad, for abandoning the house for the past nine years.
Announcing the verdict, the Court said, citing housing law, that if a beneficiary fails to reside in the apartment allocated to him for more than six months from the date of receiving the dwelling without an acceptable reason, the authority could exercise the right to cancel the deal and recover the unit.
In the lawsuit filed, the ministry requested the Court cancel the deal signed for the housing unit in the Sanad area and recover the keys, lawsuit fees and expenses. The ministry accused the beneficiary of leaving the housing unit in disrepair for several years.
When summoned, his sister stated that the defendant resides outside Bahrain. The defendant appeared before the Housing Services Department at the Legal Affairs Department and admitted the violation, based on which the ministry decided to cancel the deal for non-compliance with the usufruct contract.
The Court clarified that the decision follows Article 1 of Resolution No. (909) of 2015 regarding the housing system amended by Resolution No. (90) of 2019. The rule defines permanent residence as a continuous residence from the time of application to the time of allotment, and the family is resident in Bahrain.
The ministry could cancel the deal if the stay outside the Kingdom exceeds six months unless for any of the following reasons:
1. Work for a Bahraini governmental entity or delegate to work for foreign governments, regional or international organizations, or for companies registered in the Kingdom of Bahrain.
2. Study or training.
3. Other reasons that the ministry considers according to the assessment of the Housing Committee.
Article (10) of Resolution No. 909 of 2015 states that a housing contract stands cancelled if a beneficiary fails to receive it for more than six months after receiving notification to sign the contract and take delivery or if he defaults.
The defendant told the court that he had been working outside the Kingdom for 20 years and admitted that his family resides with him abroad.
Since the defendant and his family were not working for a Bahraini government agency or on an assignment to work for foreign governments, regional or international organizations or companies registered in Bahrain, Court considered the act a violation.
The defendant also failed to respond to the legal notice and submit evidence of reconciliation of his legal status.