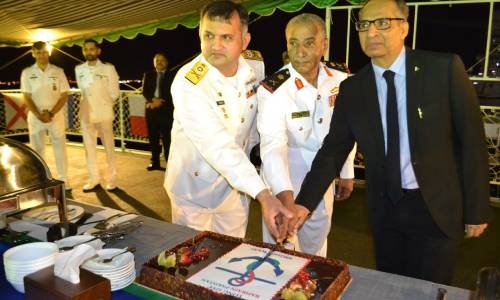 Pakistan Navy committed to maritime security, curb terrorism, says top commander
TDT | Manama
The Daily Tribune – www.newsofbahrain.com
Commodore Rehan Ali Khan, Mission Commander of Pakistan Naval and Maritime Security ships currently at Bahrain, yesterday stressed their commitment to maintaining peace, security, and stability in the region and "curb terrorism in all its forms."
For this, Pakistan Navy has taken the initiative to deploy its units for Regional Maritime Security Patrol (RMSP), said Rehan Ali Khan. He said they are fulfilling international obligations for maritime security and safeguarding national shipping while observing freedom of navigation across high seas.
"Pakistan Navy, as an instrument of Government policy, has a mission to safeguard freedom of seas and trade," he stressed. Commodore Rehan Ali Khan also described their visit to Bahrain as a step towards opening "new vistas for future cooperation in the maritime arena".
The goodwill visit, he said, will contribute to making "allout efforts for eradication of piracy and elimination of its underlying causes." Ali Khan said this during a reception organised on-board PNS Behr Masah for Rear Admiral Mohammed Bin Yousif Al Asam, Muhammad Ayub, the Ambassador of Pakistan, Royal Bahrain Defence force officers, ambassadors of Turkey, Bangladesh, Oman and other guests.
The ships arrived in Bahrain as part of celebrations of the 50 years of Pakistan–Bahrain diplomatic relations. Docked at the Mina Salman port are PNS Dehshat, an indigenously built Missile Fitted Fast Attack Craft commanded by Commander Jalal Khan, PNS Behr Masah, a survey vessel constructed by China and commanded by Captain Muhammad Shahzad, and PMSS Hingol, a Maritime Patrol Vessel also built at China and commanded by Lt Cdr (Ops) Akhtar Zaman Khan.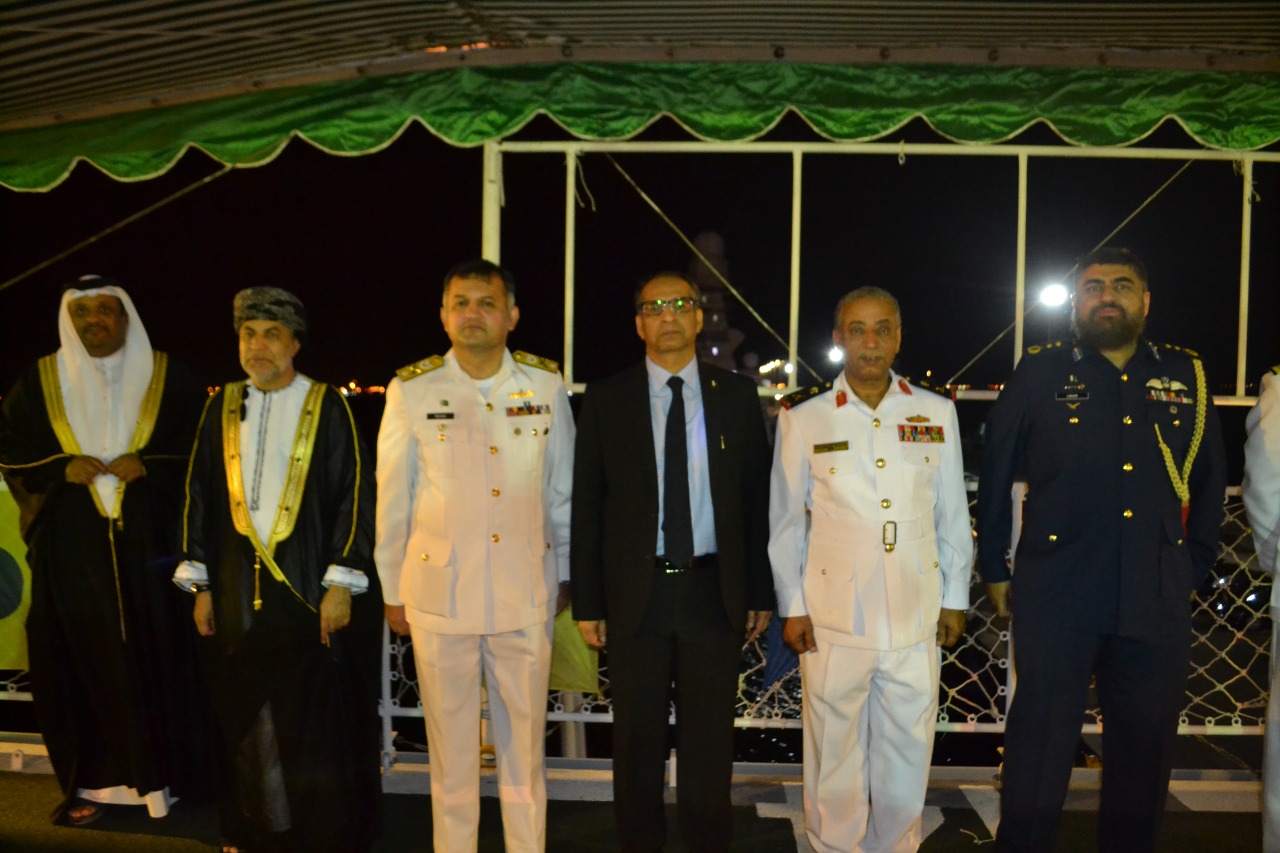 Trained 554 RBNF personnel
Rehan said Pakistan Navy has, so far, trained 554 RBNF personnel and currently has more than 57 officers and men at different training institutions of the Pakistan Navy.
Pakistan Navy, he said, had also deployed its units for Regional Maritime Security Patrol (RMSP) to safeguard freedom of seas and trade.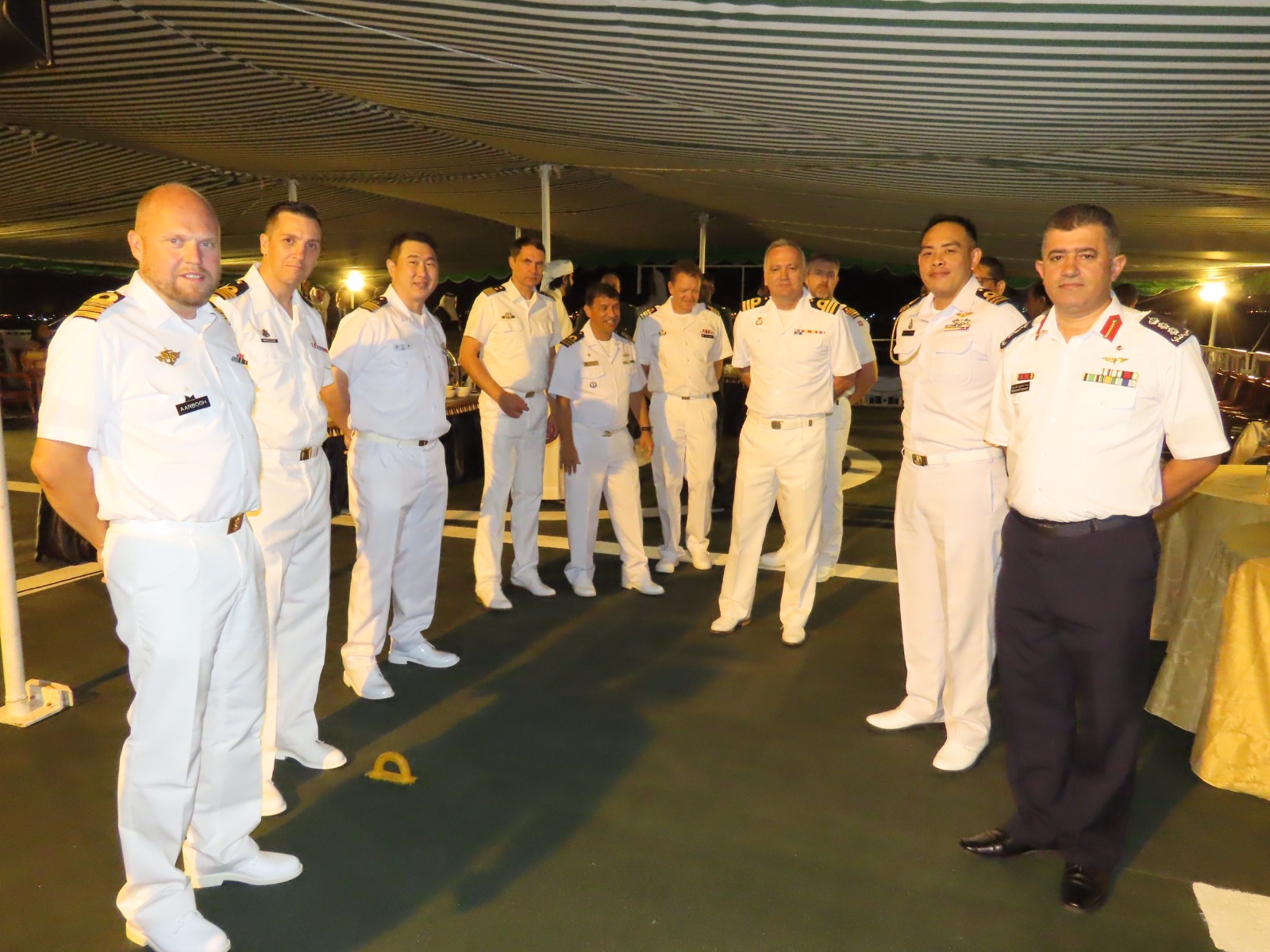 Focus on maritime security
Pakistan Ambassador to Bahrain, Muhammad Ayub, said a slew of events is planned throughout the year to celebrate the 50th anniversary.
"This includes several cultural and sporting activities." "Pakistan Navy and Bahrain Royal Naval Forces are working together to promote maritime security in the region," the ambassador said.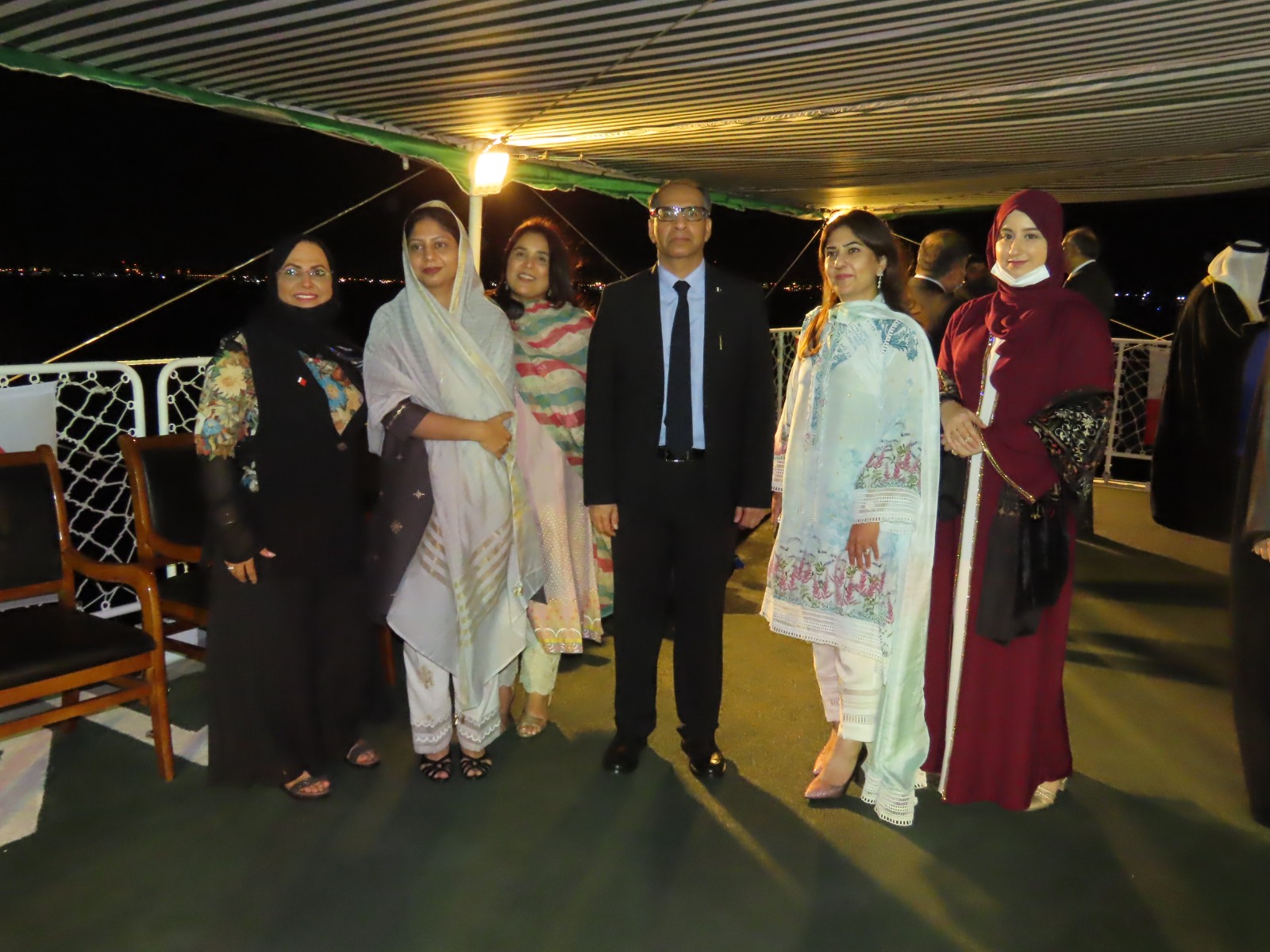 He also highlighted Pakistan's contribution to international security operations through participation in the multinational CMF, particularly the Combined Task Force 150 and anti-piracy Combined Task Force 151.
He pointed out that the Pakistan Naval ships are holding missions across approximately 3.2 million sq miles of international waters, "encompassing some of the world's most important shipping lanes".
Pakistan Navy, he said, also has the rare distinction of commanding CTF-150 and CTF-151 eleven and nine times, respectively. "Pakistan also has created its own Regional Maritime Security Patrol."