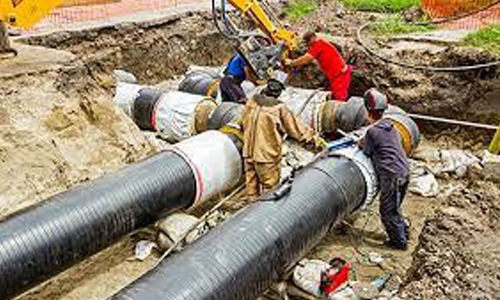 Works Ministry plans new sewerage network in Sitra
TDT | Manama
The Daily Tribune –www.newsofbahrain.com
A new sewerage project connecting 20 properties in the Sitra is on the way. The project is to benefit properties in Block 609 of Sitra, according to a tender launched by the Ministry of Works, Municipalities Affairs and Urban Planning.
The tender opened on Thursday attracted ten bids ranging between BHD 101,832.470 and BHD 340,652.000. UCO Engineering, Al Kooheji Technical Services, Al Ahlia Contracting, National excavating, Almoayyed Contracting and five others had made their bids.
Arad Construction Est quoted the lowest amount. However, the company quoting the lowest amount will not necessarily receive the work, as price becomes the principal criteria only after fulfilling technical and other criteria.
The tender is for constructing a pipeline of 200 mm diameter for a total length of 81 m, and a 300mm pipeline with 250 m length and other related works. The contract duration is six months.