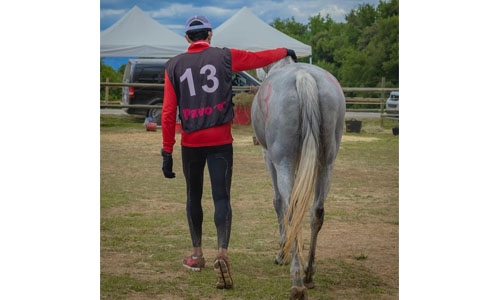 HH Shaikh Nasser's soul searching picture on Instagram gain tons of love
TDT | Manama
The Daily Tribune – www.newsofbahrain.com
As congratulations continue to pour in from all corners of Bahrain for winning the 120 km race in Spain, His Highness Shaikh Nasser bin Hamad Al Khalifa has dropped a soul searching picture on his Instagram account, gaining tonnes of likes and shares.
The captivatingly beautiful picture shows Shaikh Nasser walking his horse along green grass against the backdrop of deep green trees on a sunny day. The picture went viral within minutes of dropping, raking in more than 12,000 likes and shares at the time of writing this article. Along with the picture, Shaikh Nasser also dropped some intriguing rhetoric questions.
He asks, "When do you know you are on the right path?" To which he answers: "The day you don't care to look back." Shaikh Nasser follows this with another. "Do you know when you are on the right track?" He answers: "When you become uninterested in looking back." The post ends thus.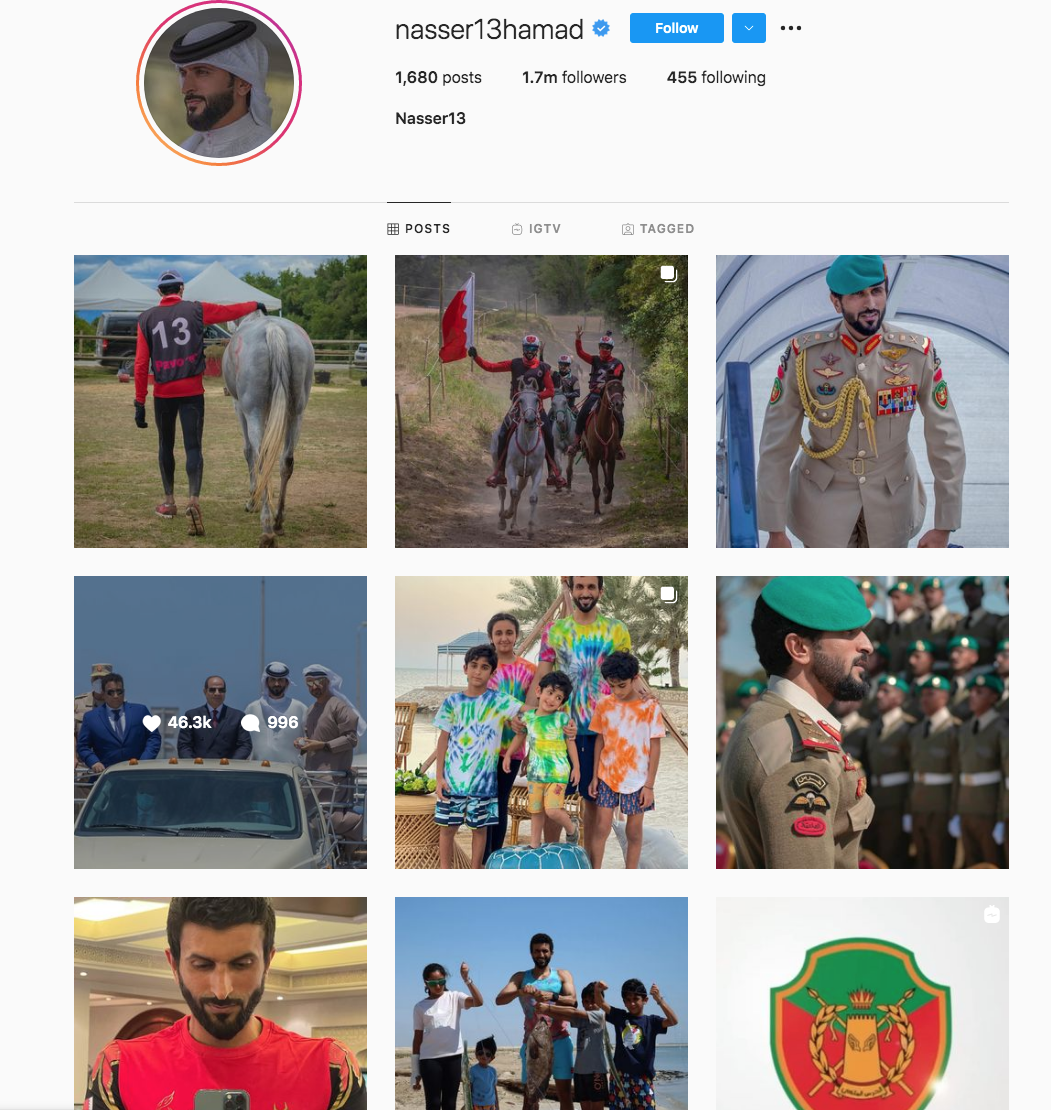 However, if one manages to scroll down a bit, there are also several other posts with exciting pictures. Shaikh Nasser has several engaging pictures on his Instagram account, giving his followers a rare glimpse into the active life he is leading.
Spain International Endurance Championship
HH Shaikh Nasser bin Hamad Al Khalifa made history in Spain by winning the 120-kilometre race of the Spain International Endurance Championship with a new time record as the Royal Endurance Team swept all the podium places.
Othman Al Awadhi came second in the 120 km race, while teammate Mohammed Abdulhameed Al Hashemi was third. HH Shaikh Nasser set a new record after clocking six hours, 19 minutes and 35 seconds, one second ahead of Al Awadhi and two seconds ahead of Al Hashemi.