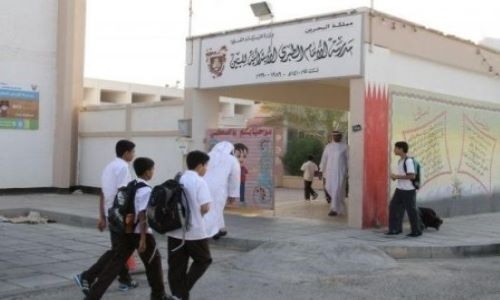 Time for Bahrain public schools maintenance
TDT | Manama
The Daily Tribune – www.newsofbahrain.com
It seems like the Ministry of Works, Municipalities Affairs and Urban Planning is in a bit of a hurry and is rushing ahead with plans to complete the maintenance of public schools in the Kingdom.
According to Tender board documents, the ministry is planning maintenance works at fourteen public schools in the Kingdom.
The tendering process had begun, which calls for contractors to complete the works in three months.

Schools selected for maintenance works are Jidhafs Secondary Girls School, Ha'ajer Primary Girls School, Fatima Bint Al Khatab Primary Girls School, Al Mustaqbal Primary Girls School, Osama Ibn Zaid Primary Boys School, Hamad Town Secondary Boys School, Al Sehla Primary Girls School, Saar Primary Girls School, Zainab Intermediate Girls School, Karranah Primary Girls School, Al Esteqlal Commercial Secondary Girls School, Al Hidd Intermediate Girls School, Al Qadesiya Primary Girls School and Ibn Tufil Primary Boys School.
The tender board says successful contractors should carry out structural maintenance, water and electrical network repairs, painting, repairs of cracks and renovation of toilets.
Tenders are to open on 29th July, August 11th, 16th and 18th. In 2018, according to the Ministry of Education, there are over 206 government schools and 73 private schools offering education to 208,487 students in the Kingdom.