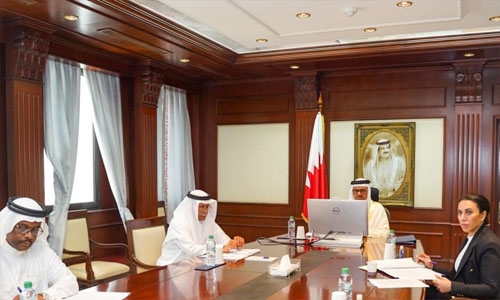 'Deep concern' over Israel-Palestine conflict: Bahrain
TDT | Manama
The Daily Tribune – www.newsofbahrain.com
Foreign Affairs Minister Dr Abdullatif bin Rashid Al Zayani has voiced deep concern about the current hostilities in Israel and Gaza.
He also reiterated the Kingdom of Bahrain's support for the Palestinian cause and strong condemnation of the Israeli attacks on the city of Jerusalem and all the occupied Palestinian territories.
Dr Al Zayani made the remarks as he took part in the virtual emergency meeting of the Executive Committee of the Organisation of Islamic Cooperation (OIC), chaired by the Kingdom of Saudi Arabia's Foreign Affairs Minister, Prince Faisal bin Farhan Al Saud.
Also participating were Foreign Affairs Ministers of the Arab countries and the Organisation of Islamic Cooperation (OIC) Secretary-General.
Minister Al Zayani called on both sides to stop the escalation of violence in the Gaza Strip and the rest of the Palestinian territories. He said that the continuation of this dangerous escalation threatens the lives of innocent civilians, exposes populated areas to great destruction, and may lead to more dangerous confrontations that threaten regional security and peace.
Bahrain affirms its support for the Egyptian initiative that seeks to achieve a truce between the Palestinians and Israelis and to allow diplomatic efforts to reach a comprehensive ceasefire to prevent more casualties.
The Kingdom calls on the international community, the UN Security Council and powerful countries in the region to support the Egyptian initiative, urging Israel and Palestine to accept it and start negotiations to reach a permanent ceasefire.
Bahrain is also calling for concerted international efforts to achieve security, stability and peace in the region, which has suffered for decades from insecurity, instability and loss of hope.
Dr Al Zayani expressed the Kingdom's aspiration to work accordingly to initiate talks with the aim of reaching a political solution to ensure that Palestinians will obtain their legitimate rights to establish their independent state with East Jerusalem as its capital, in accordance with international legitimacy resolutions, the two-state solution, and the Arab Peace Initiative.