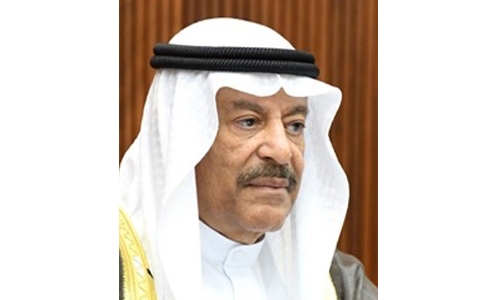 'A noble message and sound directives'
TDT | Manama
The Daily Tribune – www.newsofbahrain.com
Shura Council Chairman Ali bin Saleh Al Saleh has affirmed that His Majesty King Hamad bin Isa Al Khalifa's keynote address marking the World Freedom Day carried a noble message and sound directives that consolidated Bahrain's deep-rooted approach of co-existence and mutual respect among all.
Al Saleh expressed pride in HM the King's confirmation of the cooperation between the executive and legislative branches, especially in discussing the law on regulating press, printing and publishing to meet the aspirations of the media community in Bahrain. He stressed that the royal directives are essential for continuing to develop the national legislation and laws.
The Shura Chairman also lauded HM the King's directives to prepare a new and comprehensive law to combat hate speech, extremism and contempt for religions in expressing an opinion in all its conventional and new forms.
Al Saleh indicated that the royal keynote address has emphasised the key role played by the print, audio, visual and electronic media in promoting the concepts of co-existence and human rapprochement. He praised the national responsibility shown by the national media institutions, particularly during the spread of the coronavirus, as partners to Team Bahrain, led by His Royal Highness Prince Salman bin Hamad Al Khalifa, the Crown Prince and Prime Minister Al Saleh added that the media in Bahrain has, for more than eight decades, played a crucial role in preserving the national identity and consolidating the values of loyalty and belonging to the nation.
He noted that HM the King's Reform Project and the National Action Charter represented a new beginning for the media in Bahrain.