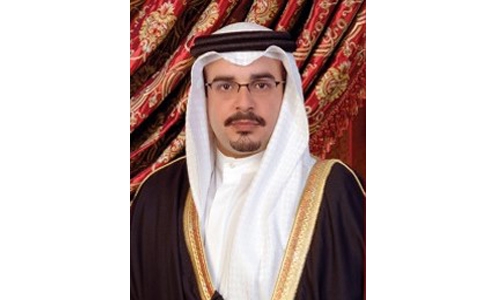 Media outlets and Bahraini journalists play an important role in fight against pandemic: Cabinet
TDT | Manama
The Daily Tribune – www.newsofbahrain.com
The national media have been among frontline coronavirus warriors who played an important role in educating people, keeping the community safe, and mitigating the impact of the pandemic.
In essence, this was the message of the Cabinet on the occasion of World Press Freedom Day yesterday. During its weekly remote meeting chaired by His Royal Highness Prince Salman bin Hamad Al Khalifa, the Crown Prince and Prime Minister, the Cabinet praised His Majesty King Hamad bin Isa Al Khalifa's appreciative message to the Bahraini media for their supportive role in the Kingdom's COVID-19 response, led by Team Bahrain, under HRH's leadership.
The Cabinet also praised national media outlets and Bahraini journalists for their service to public information, as well as all Bahraini workers for their contributions on the occasion of International Workers Day.
It commended HRH Prince Salman's directives to further strengthen the efficiency of the Kingdom's health sector, as well as increasing the total number of 24-hour health centres to nine.
The Cabinet committed to sending medical equipment and oxygen to Pakistan in response to the current surge in COVID-19 infections. A number of memorandums were also discussed during the meeting.
The Cabinet approved the Minister of Finance and National Economy's memorandum on the implementation of royal directives to strengthen food security and investment in various initiatives.
They include the launch of six national projects for agricultural development, as part of various government initiatives aimed at food security, ensuring food and its sustainability, raising the percentage of self-sufficiency and supporting Bahraini farmers.
It approved the Ministerial Committee for Development and Infrastructure Projects on real estate development projects.