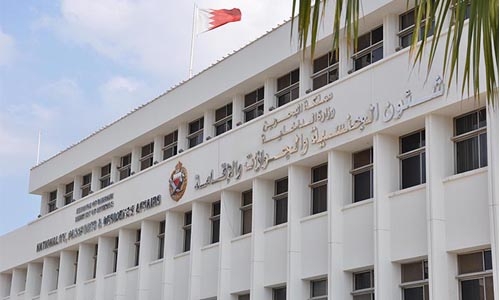 Bahrain NPRA extend validity of visit visas
Manama
The Nationality, Passports and Residence Affairs (NPRA) announced on Saturday the re-extension of all types of visit visas until January 21, 2021 with fee exemption to all visitors.
The announcement was part of the implementation of decisions of the executive committee led by Crown Prince and Deputy Supreme Commander and First Deputy PM HRH Prince Salman bin Hamad Al Khalifa.
The NPRA will automatically carry the extension process without the need to apply for the renewal through the e-visa website.
The service allows visitors to correct their residency situation in the country or facilitate their departure in case of the availability of flights to their countries within the extraordinary global situation because of the coronavirus. It is part of a host of procedures taken previously to support citizens and residents in these extraordinary situations.
The NPRA has provided facilities to visitors and residents in Bahrain since the beginning of the pandemic through extending the validity of residency permits and visas for foreigners in Bahrain without paying the administration fees for a humanitarian reason as part of the national efforts against the spread of coronavirus.