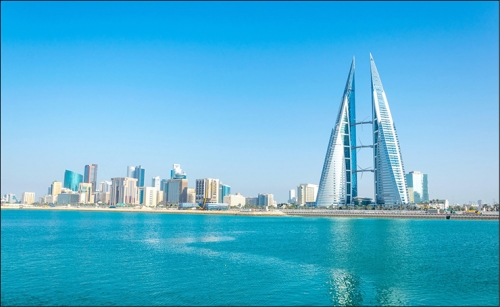 Government support hailed
Leading businessmen talk to The Daily Tribune about Bahrain's instrumental support—initiated by His Majesty King Hamad bin Isa Al Khalifa and executed by His Royal Highness Prince Salman bin Hamad Al Khalifa, Crown Prince, Deputy Supreme Commander, and First Deputy Prime Minister—to citizens, residents and businesses to help alleviate the economic repercussions of the coronavirus (COVID-19) crisis.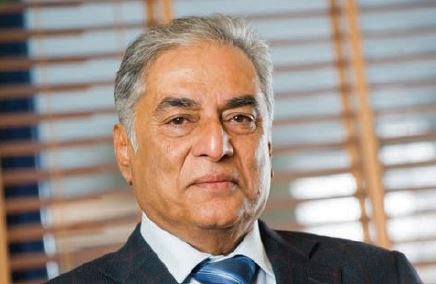 "We thank Bahrain's wise leadership, led by His Majesty King Hamad bin Isa Al Khalifa, for the support and generous gestures shown to help citizens and residents during this current coronavirus crisis. We all appreciate the direction of HM the King as well as HRH the Crown Prince's initiative directing banks to help citizens and businesses by deferring loan payments. At the moment, many businesses are struggling with no returns, especially hotel, travel and retail companies, which are all connected.
Banks are our partners in business, and I am sure they will have some consideration to help, which will play a big role in the economy's revival. Once the situation improves, businesses can regularise their operations and this will help achieve that. Foreign businesses are also keen to come to Bahrain, seeing the long-term future goals of the Kingdom and the initiatives taken by HM King Hamad. I am sure that we will see a recovery to the national economy, and we look forward to that soon."
DADABHAI GROUP CHAIRMAN MOHAMMED DADABHAI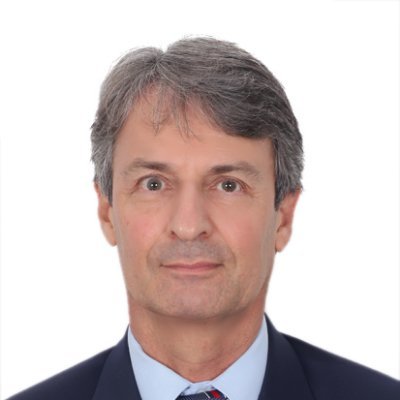 "I would like to take this opportunity to express my thanks to our government, in particular HRH Prince Salman bin Hamad Al Khalifa, for his prompt support to the business community, by way of deferment of loan installments to our bankers, waiver of electricity and water charges, and some wage support to some of our employees, all of which helps us survive this COVID-19 pandemic. We are a 100 percent Bahraini establishment, owners of Hasan Mansouri Properties, Mansouri Mansions Hotel, The Country Club, Maguire's Irish Restaurant, and Spacemaker portable buildings. Government support has been a blessing; we are all Team Bahrain! I hope there will be a consideration and future support for the hotel, restaurant, and tourism sector, as further support is needed. I would suggest a further waiver of electricity, municipal, and taxes generally, for up to another year, which may help us survive until society and businesses start returning to somewhat normal conditions. Also, interest-free loans—or better, grants—could be provided to those businesses that require it to see more sustainable times; certainly, it will help provide sufficient working capital. There is still a lot of work to be done to return our Bahraini society and businesses back to normal. Inshaallah, with the continued discussions and relations with the business community and government, we will reach a comfortable solution for Bahrain. Peace and health to all."
HASAN MANSOURI MANAGING DIRECTOR KARIM MANSOURI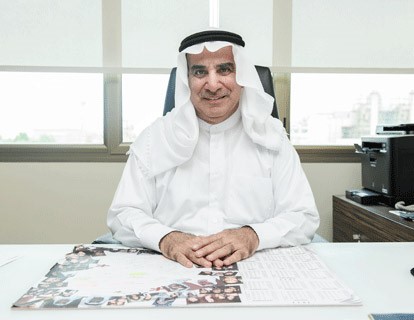 "The Kingdom has seen extensive support during this pandemic, with loan repayment extension and interest waiver extension in line with CBB directives, GOSI reimbursement, 100 per cent of salary paid for Bahrainis for a period of April to June and further 50 per cent from July to September, EWA bill payments for April to June, and land rental waived for April to September, which has helped the industry survive during this critical market situation. We extend our great gratitude for this support. Meanwhile, some companies could not benefit from certain facilities provided, such as the loan installment and interest charge support, which was provided only for BD denominations, for which companies could not benefit for longterm loans in USD and other non-BD currency. The liquidity fund support was also not benefitting since it did not cover companies with government shareholding. I believe this is not a fair decision especially for industrial companies like Balexco and other similar companies, who have maintained a high rate of Bahrainisation and have made a good amount of contributions in the Kingdom's export activity. It would be great support if another session of liquidity fund support is considered for industrial companies with very minor government shareholding, as its business depends largely on exports and it will have a direct contribution on the Kingdom's economic growth. The market is still suffering and companies are in need for liquidity fund support and for all denomination loan installment extension with interest waiver for at least another six months."
BALEXCO CHAIRMAN JASSIM MOHAMED SEYADI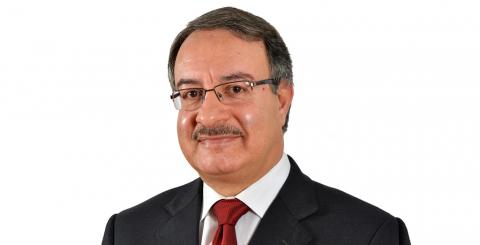 "The Kingdom of Bahrain has earned glowing international praise and recognition, including from the World Health Organisation, for its handling of the global COVID-19 pandemic. This was due, largely, to the quick and decisive leadership of the government, as well as the full and prompt support of all aspects of society. With the focus now gradually shifting to finding a vaccine and to addressing the economic impact of this outbreak, we must continue in this same spirit of decisive leadership and close collaboration. We must aspire to maintain this internationally celebrated approach and continue to set a standard for others to follow. These are challenging times for all of us. However, if we all do our part, we can collectively overcome even the greatest of challenges, under the wise leadership of His Majesty King Hamad bin Isa Al Khalifa, His Royal Highness the Prime Minister Prince Khalifa bin Salman Al Khalifa, and His Royal Highness Prince Salman bin Hamad Al Khalifa, Crown Prince, Deputy Supreme Commander and First Deputy Prime Minister."
ITHMAAR BANK CEO AHMED ABDUL RAHIM
"I am very optimistic that Bahrain can soon revive its businesses. The supporting measures given by the government have helped businessmen to gain more confidence. Bahrain has set a perfect example for other countries. This is the time to stand united and every citizen should cooperate and put maximum effort to support each other. This is a testing time for us. So many high dignitaries, including ministers, have volunteered for the phase three trial for the inactivated COVID-19 vaccine. I am sure we may be able to get a positive response from this test. We need to create more positive thoughts, which can motivate citizens to overcome the crisis. There are countries that failed to give even proper healthcare, whereas in Bahrain the government has done much better than any other country—paying the salaries of citizens, waiving off electricity bills, deferring loans, has helped us to manage the economic turbulence. I salute the leaders for their vision and care."
BAHRAIN INDIA SOCIETY VICE-CHAIRMAN ABDULRAHMAN JUMA