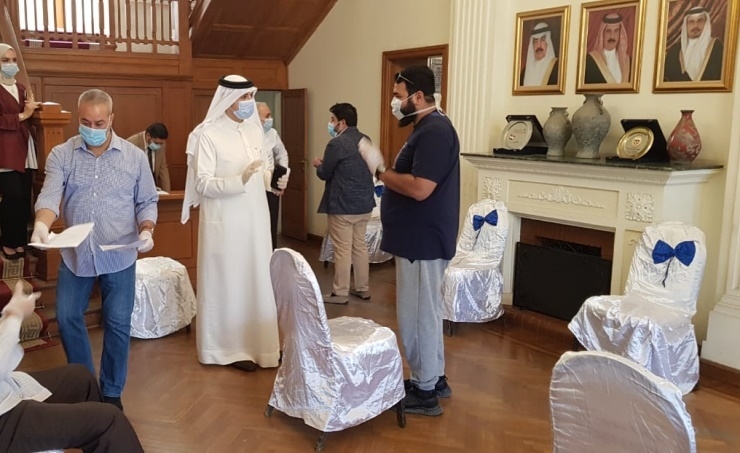 Bahrain Embassy in Cairo to facilitate return of about 250 Bahraini citizens
TDT | Manama
Ambassador-Designate of Bahrain to the Arab Republic of Egypt and Permanent Representative to the Arab League, Hisham bin Mohammed Al Jowdar, affirmed yesterday that the Embassy is securing the return of about 250 Bahraini citizens to Bahrain in the upcoming days.
This is being conducted in coordination with the Ministry of Foreign Affairs as part of the Kingdom's repatriation plan of citizens abroad, who would like to return in light of the coronavirus (VOCID-19) outbreak.
The Ambassador-Designate also stressed that the Embassy is working around the clock to monitor the conditions of all Bahraini people in various Egyptian governorates and to facilitate their return to the Kingdom.