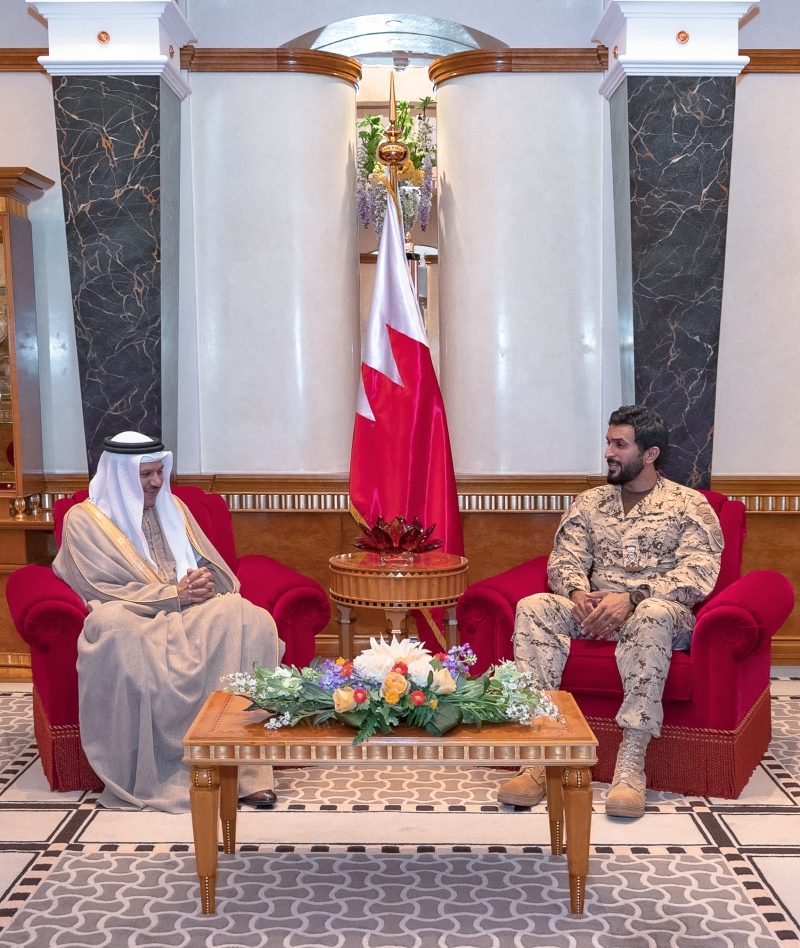 Kingdom's diplomatic success strides stressed
Manama
National Security Adviser and Royal Guard Commander, Major-General His Highness Shaikh Nasser bin Hamad Al Khalifa, yesterday received the newly-appointed Foreign Affairs Minister, Dr Abdullatif Al Zayani, in the presence of Shaikh Ahmed bin Abdulaziz Al Khalifa.
HH Shaikh Nasser congratulated Dr Al Zayani on the precious royal trust bestowed upon him through his appointment to his post, wishing him every success in assuming his duties, and continuing the successes achieved by Bahraini diplomacy in many fields.
HH Shaikh Nasser asserted that the successes of the Bahraini diplomacy reflect His Majesty King Hamad bin Isa Al Khalifa's unwavering interest in such as a vital sector, which, he said, has projected to the world Bahrain's sober identity and foreign policies.
The National Security Adviser stressed that Dr Al Zayani's wide ranging experience, which he had acquired through the government positions he had held or as a Secretary-General of the Gulf Co-operation Council, would enable him to upgrade Bahraini diplomatic work, develop foreign policy and build on the existing great achievements, in accordance with the Kingdom's fundamentals and policies thanks to which the Bahraini diplomacy has earned worldwide appreciation, respect and confidence.
HH Shaikh Nasser indicated that Dr Al Zayani's enlightened vision in the diplomatic field would enable him to implement HM the King's directives aiming to ensure the continuous development of the performance of the Bahraini diplomacy in order to ensure its sustainability, readiness and ability to cope with all global development.
The Foreign Minister expressed thanks and appreciation to HH Shaikh Nasser for receiving him and congratulating him on his post, pledging that he will do his utmost to implement the royal vision on ensuring the continuity of the Bahraini diplomacy's successes, as well as on building on its distinguished achievements.
Dr Abdullatif Al Zayani stressed that he would harness his experience for the sake of promoting the values and fundamentals of Bahraini diplomacy to strengthen the world's respect and appreciation for Bahrain.