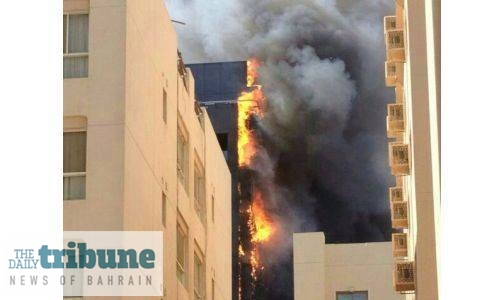 The Civil Defence has put out a fire that broke out on the tenth floor of a 20-storey apartment block in Al Fateh. The fire broke out in one of the rooms, before spreading to the rest of the apartment.
Upon receiving information, the General Administration of Civil Defence sent eight vehicles and officers and individuals who were able to control the fire in record time and prevent it from spreading.
The Civil Defence also conducted a comprehensive evacuation of the building from its residents in order to ensure their safety, and imposed a security cordon around the site. No injuries were reported from the fire, the causes of which are not yet known.