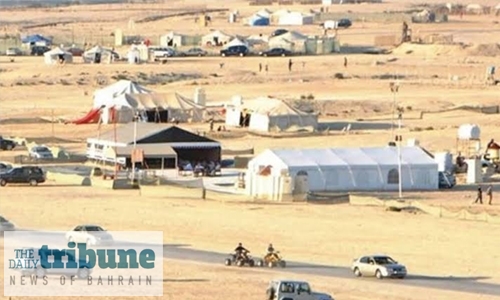 Nearly 2,000 people registered for camping
Close to 2,000 people have registered for the upcoming camping season so far, it was revealed.
The Southern Governorate revealed that 1,967 have registered for the upcoming 2019- 2020 camping season. The Governorate made the announcement through its official social media channels. The Governorate stated that it received close to 3,350 inquiries and suggestions through its mobile application for camping called Khayyem.
Meanwhile, 200 people visited the Governorates' help desk for help. The camping area now has 67 shops and five entertainment stores. The Governorate stated that it organises awareness campaigns on safety precautions while camping in co-operation with the General Directorate of Civil Defence.
The Supreme Camping Season Committee has asked the campers to camp in the allocated areas, stressing that camps that are not registered or against the rules will be removed. The committee has also directed that the campers must be above 21 years old to follow the security and safety requirements, stressing the need to register and receive the camping label before setting up the camp. The campers are asked to place the label in a clear and prominent place.
Engagement in any political, charitable, cultural or competitive activity or gathering must have the approval of the Supreme Camping Season Committee, in co-ordination with the specialised authorities.
The committee emphasised the inadmissibility of the establishment of mosques and praying rooms in the permitted camping areas without its authorisation in co-ordination with the Ministry of Justice, Islamic Affairs and Endowment so as to preserve the sanctity and cleanliness of places of worship.
The committee urged campers to maintain their safety by providing safety equipment in tents like a fire extinguisher and a first aid kit, not to use open fires or stoves inside tents and provide an independent venue for the kitchen.