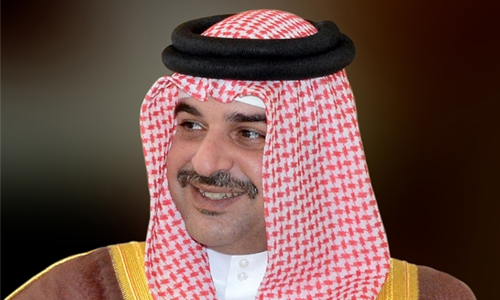 Bahrain wins ExCom membership
HM the King's Personal Representative and President of the Supreme Council for Environment, HH Shaikh Abdulla bin Hamad Al Khalifa, has announced that Bahrain won the membership of the Executive Committee of the Montreal Protocol for 2020, which indicates the effective role it is playing in global environmental issues.
The milestone confirms the Kingdom's tangible role, good reputation and continuous success in attaining landmark achievements at various local, regional and international gatherings thanks to the sound directives of His Majesty King Hamad bin Isa Al Khalifa, he said.
HH Shaikh Abdulla bin Hamad said that the win, which is the third straight one in two years, reflects the confidence of the International Community in the Kingdom's role, as proved by the unanimous endorsement of Bahrain by the West Asia and the Pacific countries to represent them in high-level posts related to environmental issues.