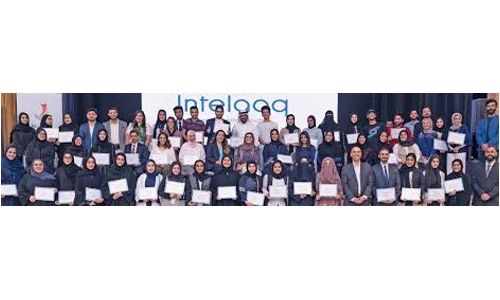 Tamkeen celebrates graduation of "Intelaaq" participants
The Labour Fund "Tamkeen" in partnership with MENA Center for Investment celebrated the graduation of Intelaaq Student Consultancy Programme participants at Muharraq Model Youth Centre, on 27 April 2019. The ceremony witnessed the graduation of more than 90 students from three different batches.
During the three-month programme, students went through learning on real projects, where they gained experience in consultancy and developed their soft and interpersonal skills. Partners from the three batches attended the ceremony along with representatives from Tamkeen and universities.
The three batches included participants from the University of Bahrain, Bahrain Polytechnic, Bahrain Training Institute, Ahlia University, Royal University for Women, and many other institutes. Registration is now open for Intelaaq's eighth and ninth batches of the programme due to begin in early July 2019.