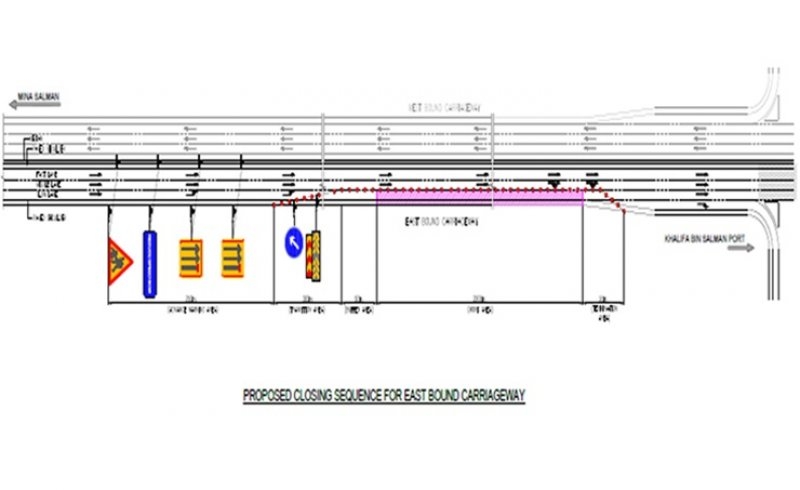 Breaking News: Three day lane closure announced
Resurfacing works on Shaikh Khalifa Bin Salman Causeway will result in the closure of the slow lane for eastbound traffic leading to Hidd and two lanes will be provided for traffic movements.
The closure will be effective from Thursday 16/05/2019 at 11:00 p.m. to Sunday 19/05/2019 at 05:00 a.m.
The Ministry of Works, Municipality Affairs and Urban Planning urges individuals to utilize the alternative roads through Shaikh Hamad Causeway or Shaikh Isa Bin Salman Causeway in order to avoid traffic congestion during the work.