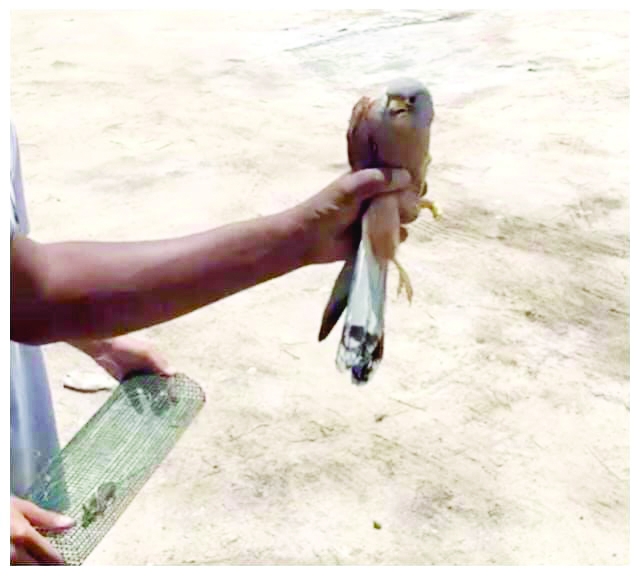 Kestrels rescued by animal rights group members
An animal rights group has rescued three kestrels after a group of men used traps to catch the birds. Kestrels, which are a protected species of birds, was captured by a group of men using traps. However, the Bahrain Society for the Prevention of Cruelty towards Animals (BSPCA) came to its rescue and released all three birds.
According to sources, a group of people had set up traps to catch birds near the Bahrain International Airport in Galali. BSPCA Chairman Mahmoud Faraj said that it was a concerned citizen who reported the incident to him. Mr. Faraj carried out an investigation and found that bird traps were set up at four different places in Galali. Subsequently, he contacted Samaheej Police and reported the finding.
"I spoke with Lt Col Issa Al Sulaiti, Head of Al Samaheej Police Station," Faraj said. He added that the authorities were able to catch the group that trapped the birds. "We released the birds and confiscated six traps that were in the possession of the poachers. "They promised not to repeat their actions, and we accepted their affidavit that they would not repeat these actions.