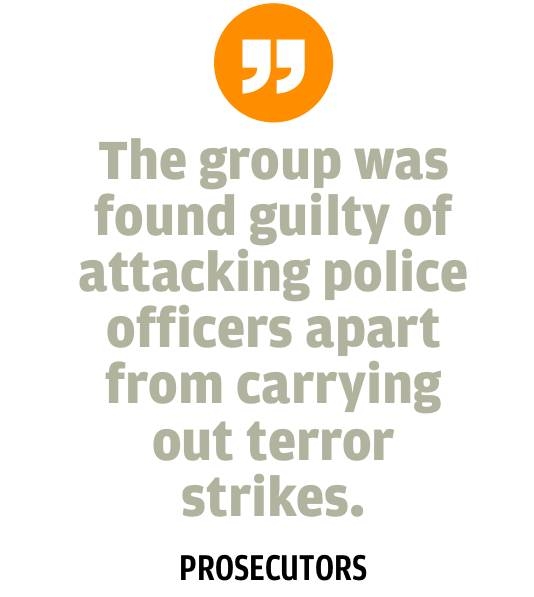 Final plea verdict date set in policemen murder case
A group of 58 defendants accused of killing two policemen and assisting convicts to escape from jail, will learn their fate on May 6. This was announced by the Court of Cassation yesterday.
Fifty-eight defendants, including two women, previously received sentences varying between capital punishment, life in prison, citizenship revocation and imprisonment sentences.
The defendants were responsible for the killing of an on-duty policeman Abdulsalam Al Yafye'a, who was guarding the Reformation and Rehabilitation Centre (Jau Prison) when some of the defendants attacked the facility with firearms and assisted ten convicts in escaping from it.
They were also found guilty of assassinating off-duty police officer Hesham Al Hammadi on January 28, 2017, in Bilad Al Qadeem village, in addition to a series of terrorist attacks during the same period in Sitra, Bani Jamrah and Nabeeh Saleh.
This also includes the smuggling of firearms, assisting wanted fugitives in escaping abroad, mainly Iran, and coordinating the military training of group members abroad with the aim of carrying out terrorist attacks here.